Best Wheelchair Cushion for Pressure Sores
This is the most comprehensive guide for buying wheelchair seats for your pain.
Are you looking forward to pressure sore relief?
Well, we have years of health research experience, bringing together relevant wheelchair cushion medical studies right to you on this easy-to-read page.
Our relevant wheelchair cushion research provides certain guidelines to look out for when purchasing seat cushions:
Low-pressure points at the ischial tuberosity (sit bones).
Reported posture stabilization for a more functional position to avoid pressure sores.
We have another article explaining the choices between ROHO cushions.
Here will recommend wheelchair seats for sores to you along with providing the necessary research to make your purchasing decision as simple as possible.
The methodology contains the measuring of pressure beneath the ischial tuberosities and measuring of seated posture in order to define wheelchair cushion effectiveness results (Ferguson-Pill et al., 1980). From 600 records of spinal injury patients attending the Rancho Los Amigos Hospital, the evidence points to low pressure beneath ischial tuberosities as an indicator of wheelchair cushion suitability for pressure sores.
Full Review: Seats for Pressure Sores
The leading decision to place this ROHO wheelchair cushion at the top of our wheelchair cushions reviews is based upon industry-leading medical research (Ferguson-Pill et al., 1980) that shows the methodology of purchasing a good wheelchair cushion.
In the publication, Ferguson-Pill states that perfect wheelchair cushion-fittings include low-pressure points at the ischial tuberosity (sit bones that impact pressure sores) interface. Basically, to fit for optimal pressure sore relief, there needs to be reliable cushioning performance and skin protection for the sit bones.
This ROHO wheelchair cushion will allow you to sit for over fifteen hours, allowing your skin to be relieved of pressure and never experience redness or pressure sores. The benefit to sitting for such a long period of time is that you will be able to work or enjoy entertainment or activities without worrying about the wheelchair cushion underneath you.
You can fully focus on the activity at hand, whether it be working, studying, or any leisure activity due to the amount of time you can spend sitting on this cushion without soreness. When the worry of time and soreness is let go, you can enjoy your wheelchair sessions more, making you more comfortable to be around. Being comfortable with your friends and family should be the main goal for you, as you will be able to spend much more time without soreness on this wheelchair cushion.
The only possible downside of this product is the occasional report of wear and tear after a certain time period. We comfortably recommend buying this product despite these few reports, as most reports explain the ROHO Low Profile Single Valve cushion's benefits: and never mention the wear and tear of our number 1 ranked best seat cushion.
15+ hours of sitting in comfort
Excellent ergonomics for back and legs
Most reputable brand in wheelchair cushions
Pressure sore relief focused product
Reported wear and tear after a while
⇓ Click the button for more reviews ⇓
To relieve pressure sores, our two quick guidelines for wheelchair cushion buying must be followed closely: pressure relief at the sit bones and reported posture stabilization for functional body positioning (Ferguson-Pill et al., 1980). This publication shows that the sit bones that aggravate pressure sores need to be as low impact or friction as possible with the seat. We summarize that when there are less friction and better seat cushion materials under your sit bones, you will profit from buying this wheelchair air cushion.
Wheelchair users are at an abnormally high risk of pressure sores. That's why we have picked a product known for its pressure sore relief. The benefit of comfortable wheelchair cushions is that they promote blood flow, also known as vascularization which causes the healthy regeneration of blood cells, combating pressure sores.
This product's value to you is the alternating pressure technology, which uses a constant cycle of air pressure that flows through each section of the cushion, with customizable settings. The customization of this air cushion makes your sit bones more comfortable, meaning the adjustability can let you spend long periods of time on your wheelchair.
Shear stresses on the skin are one of the main causes of pressure sores, but with this pneumatic air pillow cushion, the material is of excellent quality. The single disadvantage of this wheelchair air cushion is the battery technology is a little finicky. We can write off this problem as rare, as most reports never mention battery issues at all.
Promotes healthy blood flow circulation
Alternating Pressure Technology
Customizable settings
Battery technology can be finicky
⇓ Click the button for more reviews ⇓
According to our thorough research (Staas et al., 1991) found that the primary function of a wheelchair cushion is to relieve pressure, distributing weight effectively away from the sit bones. This means that your sitting posture is the best it can be, leading to less friction between poor quality material and your sit bones. If your weight is better distributed away from your at-risk sit bones, then pressure sores will be less likely to worsen, and you will have better pain relief. We look through weeks of research in academic institutions' databases looking for information to relay to our community, and we recommend having a comfortable and high-quality material for your wheelchair cushion.
Being one of the best seats for pressure relief, this particular cushion was clinically tested at Stanford University Hospital. That means that the published clinical data is for public use, available to everybody, even health blogs. However, the product's company has not responded yet to our request for more information.
The material inside of this flotation technology helps this product be excellent wheelchair cushions for preventing pressure sores due to the quality of seat cushion material. Instead of just memory foam, or just gel, there are 5 layers of material that will dissipate pressure effectively and prevent your skin from shearing and becoming sore. If there aren't shear stresses on your skin, that means you will be more comfortable sitting and will be able to sit for longer periods and enjoy more things while sitting in this wheelchair cushion. The only disadvantage of this wheelchair cushion for pressure sores is that the price is a little higher than the overall quality would call for. This can be overcome by the reports of high material inside of the wheelchair comfort cushions by this company.
Excellent material, 5 layers of cushioning
Flotation Technology
Great for improving posture
Price is higher than expected
⇓ Click the button for more reviews ⇓
With the best ROHO wheelchair cushion, you can expect results for your pressure sores. From our in-depth research (Ferguson-Pill et al., 1980) we can the expert's guidelines of wheelchair cushions as being built with low-pressure points at the ischial tuberosity or (sit bones) boundary with the ROHO seat cushion.
Yes, that is possible, as long as your stage 1, 2, or 3 ulcer is paid attention to. If you or your caregiver can monitor the wound frequently, you can sit on your ROHO wheelchair cushion with a pressure sore without any issues. A ROHO wheelchair cushion can heal a pressure sore. ROHO wheelchair cushions can uniquely redistribute pressure accurately, enhance blood flow, decrease edema and heighten your pressure sore recuperation.
The company ROHO has manufactured this as one of the best seats for preventing pressure sores. This means that you are buying into the years of trust that has been given to this company by its customers. The benefits include a free: inflation pump, standard cover, product manual, warranty registration card, and repair kit. ROHO wheelchair cushions always come with these amenities for the customer so that you can feel the best when you set up your cushion with ease and comfort so that you can get right to sitting on the high-quality material; rated for pressure sore relief.
Perfect for stage 1, 2, or 3 ulcers or pressure sores
Great for accurate pressure redistribution for pressure sore relief
Easily removable and washable cover
The shipping process is occasionally late
⇓ Click the button for more reviews ⇓
From the research that we have gathered (Staas et al., 1991) wheelchair cushions must redistribute your weight from your protruding bones. This means that a more upright posture heals your pressure sores more efficiently, giving you relief from pressure sores. While you are in a position that has been studied to relieve pressure sores, the difference between high, low, and mid-profile cushions will be apparent. This mid-profile, 3" tall air cell design will offer you an option for both moderate protection and stability.
Your buttocks will be protected by the design allowing you to sit for long hours and never have to worry about annoying and painful pressure sores again. With supreme stability, this ROHO wheelchair cushion is at the top of the best cushions for pressure sores on buttocks. The plush design stabilizes your posture allowing your buttocks to be aligned with the rest of your legs and abdominals. The stabilization leads to greater weight distribution from your sit bones, finally giving you comfort and peace. The benefit of this ROHO wheelchair cushion is the plush relaxation and break from your pressure sore pain. The single available downside for this product is the vinyl plastic cover may not be a common preference for people that are fanatical about wheelchair cushions for pressure relief. If you are a first-time researcher of wheelchair cushions or are familiar with the ROHO wheelchair cushion brand, you should not be dissuaded from purchasing this product. We highly recommend it.
Great for long hours of sitting
Perfect for improving your posture
Plush material design for excellent comfort
Vinyl plastic removable cover 
⇓ Click the button for more reviews ⇓
According to (Ferguson-Pill et al., 1980) the research states that the best wheelchair cushions need to have lots of cushion for the sit bones and bony protrusions of the buttocks, where pressure sores normally occur. This is at the top of the list for wheelchair cushions for pressure relief, as studies show that thick, high-profile wheelchair cushions are beneficial for pressure sores.
For an orthopedic cushion, this product hits all of our guidelines for healing pressure sores most effectively:
Insufficient movement in areas of high pressure, typically under your site bones.
Reported posture stabilization to provide comfort and protection against pressure sores.
These guidelines are followed by this gel cushion for wheelchair users. What that means is that if you purchase this gel wheelchair cushion, you will have pressure sore relief according to our research. When your pressure sore pain is relieved, this means that you can sit longer than two hours. Finally, you will be able to spend long hours sitting in your wheelchair: working, enjoying meals or entertainment, or whatever suits your way of life. The only negative report we have about this gel cushion for wheelchair users is that larger people sitting in large office chairs may notice that this feels small. If you sit in a normal-sized wheelchair, this note should be ignored. We highly recommend this product, as it follows our pressure sore relief guidelines appropriately.
Follows our pressure sore relief guidelines
Good for long hours sitting
Cooler material for better pain relief
Large office chairs may be too big for this product
⇓ Click the button for more reviews ⇓
Choosing the Seats for Preventing Pressure Sores – Our Buying Guide
Prevention - Cushions for Preventing Pressure Sores
When it comes to sitting in a wheelchair, we want to find a way to make your experience more comfortable. This cushion on Amazon is our recommendation for the best wheelchair cushion for preventing pressure sores due to its clever prevention technologies.
The above-linked ROHO cushion allows you to sit for over fifteen hours at a time. For fifteen hours you will be sitting on a critically acclaimed wheelchair cushion brand, known for preventing pressure sores. The benefit of having excellent materials in your cushions is that you feel comfortable in your work, leisure, and play, all while preventing pressure sores.
Reliability - ROHO Wheelchair Cushion
We know you like seat pads that make you feel comfortable. ROHO is a company that specializes in effectively redistributing pressure and preventing skin breakdown caused by long-term wheelchair discomfort. To have a ROHO wheelchair cushion is akin to having a Mercedes-Benz luxury brand car (almost). Each ROHO cushion has different benefits and options to consider before buying, and to make it simple for you here: ROHO air cells are interconnected cells on the cushion that move pressure throughout the framework, while ROHO comfort cells resemble foam peanuts that can be added or removed by hand according to your sitting needs.
The standard, pediatric, or bariatric sizes can be explained as follows: pediatric sizing options are for smaller people, while bariatric is the best size for larger people's seats. Standard is in between, but make sure to measure the dimensions of your wheelchair's seat for maximum comfort and support.
Comfortable Wheelchair Cushions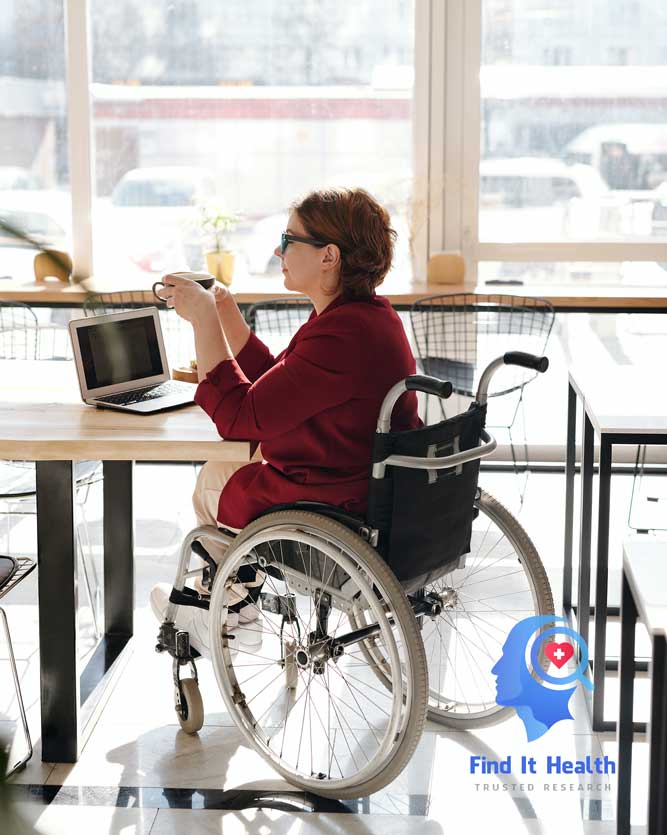 If you are looking for comfortable wheelchair cushions, we recommend this gel cushion and this ROHO wheelchair cushion for different reasons. We even cover more in-depth research for each product in our wheelchair cushions reviews.
The gel cushion for wheelchair users is usually thicker and has a cooler temperature, aiding in improving inflammation and poor sitting posture. According to the SCI Nursing magazine, up to 30% of spinal injuries worsen skin sores in the first five years of sitting in the wheelchair because of sitting for too long.
This shows that getting cooler temperature gel wheelchair cushions is an important step to conforming to your weight so your body will immerse into the gel wheelchair cushions' material, giving you the feeling of the best wheelchair cushion for preventing pressure sores and getting you back on track to feeling comfortable.
The linked ROHO wheelchair cushion is recommended by us because it doesn't bottom out quickly. This type of wheelchair cushion for pressure relief allows for the best distribution of weight and increased airflow to keep you comfortable for longer periods of time. If you are comfortable in a seat cushion you are more likely to have a more positive outcome with whatever you choose to do that day. And that's always a positive thing for our health community. Adding on, if you are having trouble with sciatica pain, we wrote an article just for you.
The Best Pressure Sore Cushions for Recliners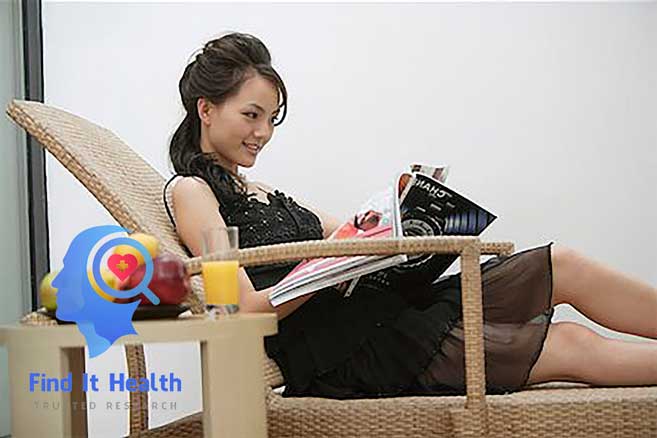 The best thing about pressure sore cushions for recliners is that no matter your case; mobility issues, health conditions, or just plain being a senior that wants to relax is that pressure sores can cause problems for anybody.  Sitting in the same position for hours on end causes pressure on the sit bones which leads to pressure sores and ulcers.
What you need to purchase is one of the many pressure relieving cushions for recliners. An Orthopedic cushion for recliner users is sought after because of the alternating pressure pad for recliner chairs, which when used together can be a duo that has been studied to relieve pressure sores quickly and effectively.
This ROHO cushion on Amazon is at the top of the best pressure sore cushions for recliners because of its numerous benefits. For example, because this cushion is made from high-quality materials that cater to various needs, they are comfortable and supportive in their weight distribution materials, relieving pressure sores. With spinal correction comes posture improvement, which leads to less skin shearing on your sit bones, directly correlating to a healthier lifestyle, which we encourage wholeheartedly.
The Best Cushions for Pressure Sores on Buttocks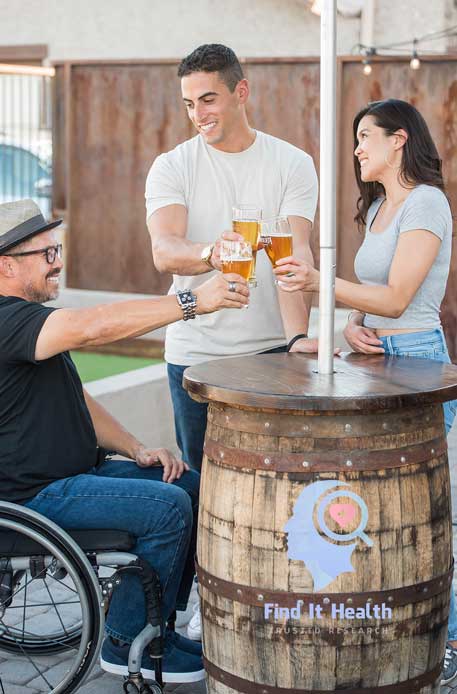 Our research brought us to a sensitive topic: pressure sores on buttocks. People with mobility issues are at a higher risk of pressure sores on their buttocks. This is because you are supposed to continuously adjust yourself so that your sit bones aren't under continuous pressure from a single point for extended periods of time. To prevent pressure sores on the buttocks, you should always: change your position regularly, check the sore skin when needed, use the most appropriate cushion, have good nutrition, and quit smoking.
Our number one recommendation in our list of the best cushions for pressure sores on buttocks goes to the ROHO wheelchair cushion for its excellent benefits including ample cushioning support for your Ischial tuberosity (sitting bones).
When we do our research, we come across phrases that are common in the health community like guides to good health and so we decided to write our own. If you are interested in helping yourself or your friends and family lead a healthier full life but need a quick guide to help you get on the right track, it's written for you. But if you have any questions about wheelchair seat cushions for pressure sores, please, keep reading.
Find It Health – Frequently Asked Questions
What is Your Favorite Wheelchair Cushion?
Here, we specifically recommend this ROHO cushion from Amazon due to its vital, posture adjusting technology, even through the pelvic bone, coccyx, and lumbar areas, improving ergonomics. These ergonomics distribute pressure from the sit bones that cause pressure sores and make you less painful. Being less painful makes you more fun to be around in general, so that's a big win for your community.
What is the #1 Cushion for Pressure Sores?
Many wheelchair seat cushions for pressure sores are great at prevention, but we recommend this wheelchair seat on Amazon for its benefits to seniors. Specifically, it's used in skin protection via wheelchair pads. According to ROHO which is known for its pressure sore prevention, they have patented their own dry floatation technology that is based on forty years of research and client experience strictly for facilitating blood flow and distributing weight around the sit bones.
What is the Best Wheelchair Seat for Stage 2 Pressure Sore?
Stage 2 pressure sores are best suited by purchasing this cushion on Amazon. This ROHO wheelchair cushion is known for helping relieve pressure sores. For example, reports are that the pressure and weight distribution was so good that the doctor specifically wanted a link to this product as one of the wheelchair pads she could prescribe to her own patients.
What is the Best Cushion for Pressure Sores?
The best cushion for pressure sores is this cushion. This is one of the pressure relief cushions that have benefits made just for you. The cushion is adjustable to changes in your position and weight over time, making sure that your sit bones are always protected and kept from skin shearing tendencies. This can even be one of the medical seating cushions that are prescribed by doctors specifically for pressure sores and are heavily recommended by us as the best seat cushion for pressure sores.
Conclusion: Picking the Best Cushion for Sores – Finding the Best Seat Cushion for You

Finishing this up; we always are upfront with your goal of relaying the most relevant health information possible to you. If you are curious about wheelchair cushions, or pressure sores, or both or neither, we strive to give you an informative post filled with authoritative studies and research cited to academic medical and scientific publications so that we have a more informed health community.
We take it upon ourselves to satiate the curiosity of curious consumers like yourself with high-quality information that is shareable and actionable, for the purpose of a healthier and smarter local society. If you are interested in more informational articles, here is one covering the main points of sciatica pain.
Findithealth.net Question
What's your favorite wheelchair cushion? Is it made by ROHO?

Ferguson-Pill, M., Wilkie, I., Reswick, J., & Barbenel, J. (1980). PRESSURE SORE PREVENTION FOR THE WHEELCHAIR­BOUND SPINAL INJURY PATIENT. Paraplegia.
Staas, W., Cioschi, H., MSN, & CRNP. (1991, May). Pressure Sores – A Multifaceted Approach to Prevention and Treatment. Rehabilitation Medicine.
Wheelchair Cushion. (2021, April 9). In Wikipedia. https://en.wikipedia.org/wiki/Wheelchair_cushion