Guide to Good Health and Aging Well
Let's break down the research behind good health in an easy-to-understand format.
We as a worldwide community are living longer than ever before. In order to live out our lives as best we can, we must look after ourselves and one another so we remain physically and emotionally satisfied for years to come. This guide to good health is meant to inform you of the research available for good health, and some tips on how to live well.
Eating a balanced diet provides energy to your body, with nutrients keeping your heart, brain, and muscles active, giving you the motor-functions to live. The better your body is at keeping your main organs working, the lower your risk for developing chronic health problems. Eating more vegetables can help lower blood pressure and better regulate main body processes. Improving eating habits will provide you with a healthy weight and a healthy mind. A variety of foods in moderation is the key to making sure your body is running smoothly and feeling good.
In nutrition, a variety of nutrient-dense foods are important, as there is no single source for good nutrients. Healthy vegetables and protein should be eaten at a higher consumption rate, while carbohydrates and fruit can also be consumed from good quality sources. If you are consuming lots of high-quality food from high-value sources, it is naturally easy to control your portions and moderate reasonable intake according to your personal needs.
Simple ways to prepare food can leave eating healthy meals uncomplicated. Raw salads, fruits, and vegetable juices are delicious meals that can be created easily. Having healthy snacks close to you can satiate your appetite and stop you from craving fast food or sugary snacks. Alcohol and refined sugar should be avoided, as there are many empty calories, leaving you craving more.
Bringing your own packed lunch to work is a great solution as only you know what works for your dietary intake. Scrambling to find healthy meals on the fly and forcing yourself to eat things just because they're good for you is not a sustainable dietary lifestyle.
Skipping meals or eliminating foods are not healthy food decisions, as this may lead to a decrease of nutrition diversity (eating the same foods) and over-indulging in unbalanced meals. Foods are not "good" or "bad" for you, it's all about having ingredients with higher nutritional value and moderating such foods according to your dietary needs.
Water intake should be monitored, as the effects of dehydration lead to worsened health like frequent headaches, lack of sleep, and mood swings. Water also aids in blood circulation: removing toxins and regulating our body temperatures.
Neglecting your sleep can weaken your problem solving, decision-making, learning, memory, mental health, emotional well-being, immune system, and even your life expectancy.
Humans need seven hours of sleep a night, and numerous meta-studies show that seven hours of sleep is the best for life-expectancy and health quality. People are more likely to be mentally impaired by five or fewer hours of sleep.
We have an evolutionary need to sleep; bathing our brains in sleep-induced neurochemical baths that improve our brains by improving the immune system, fighting cell malignancy and infections. Sleeping enhances our evolutionary fitness in ways that are only just starting to be studied.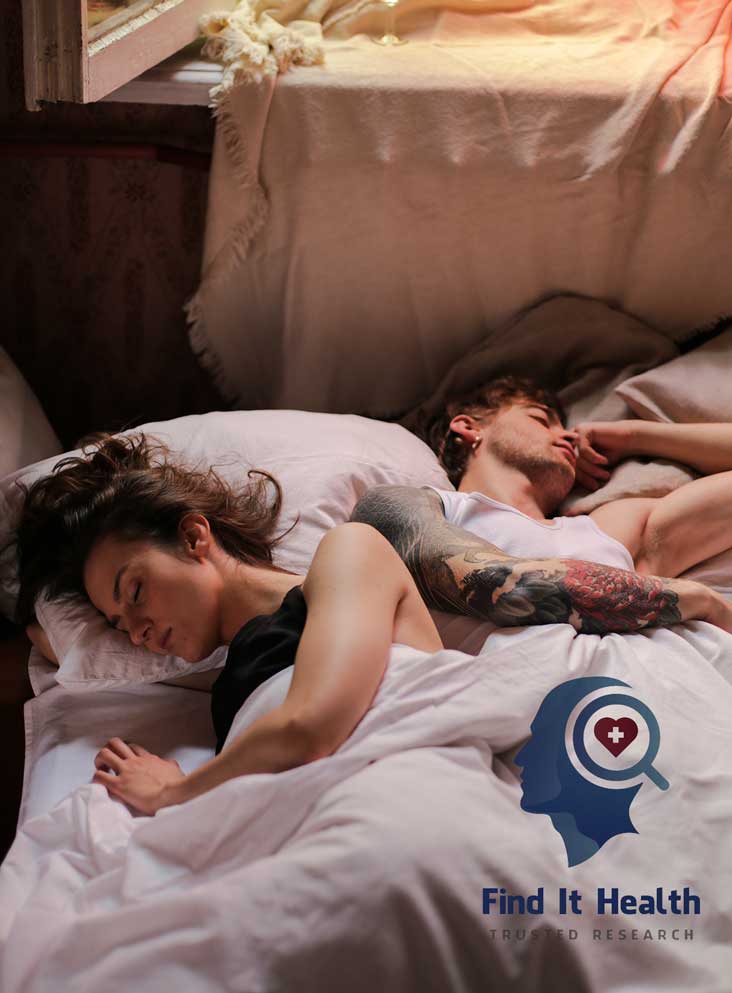 To improve your sleep there are several tips you can follow. The first is to get a little colder before you get in bed. It's been proven that humans' core temperatures decreasing by 2 to 3 degrees Fahrenheit initiates sleep. If you can open a window or take off a blanket or two to lower your core temperature, it might help you fall asleep faster than being too hot.
Choosing quality bedding, with pillows that are ergonomic and fit your resting posture, is important for your place of sleep. High-quality sheets and blankets also help make your bed more comfortable and ready to rest on. Peace and quiet can be a good indicator for your brain that it is time to sleep. If you can't eliminate sources of noise, you can drown them out with a white noise machine or use earplugs to mask loud sounds when it's time for you to sleep.
Limiting alcohol can be a good way to induce sleep. Alcohol has been proven to be a suppressor of REM or Rapid Eye Movement sleep cycles, meaning fewer states of deep sleep. Taking short midday naps no later than 3 pm can be good for health as it is proven to improve creativity and coronary fitness.
Sleeping and waking at the same time every day is a good factor for your body's circadian rhythm (internal sleep regulation process) function, aiding in long-term resting quality. If you wake and sleep at different times each day, irregular sleep patterns can throw off your circadian rhythm, decreasing your brain's indication to sleep.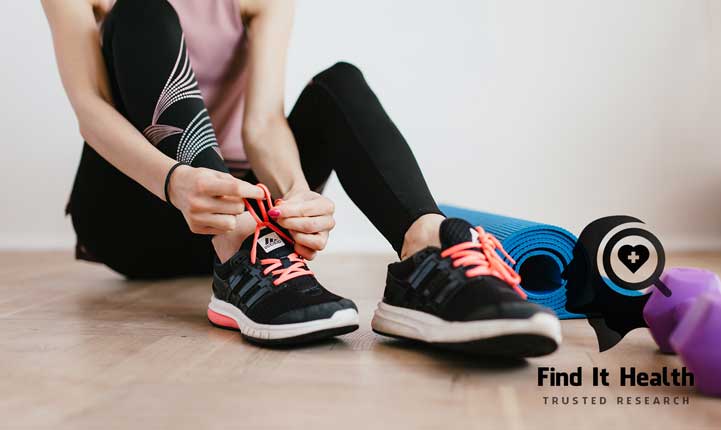 According to meta-studies, taking up exercise at any age offers benefits down the road. Regular physical activity does contribute to the prevention of chronic diseases and is connected to a decreased risk of early death. The volume of physical activity and health status shows that active people are healthier. The risk of chronic disease starts in childhood and increases with age, so it's never too late to start exercising daily.
Some immediate benefits include reduced anxiety, increased thinking, learning, and judgment skills. This can combat the risk of depression, and benefits sleep according to the CDC.
The evidence shows that exercisers are less likely to become physically disabled compared to those who don't. With better life expectancy nowadays, you should fill your life with independent, strong, and healthy years. We even have an article detailing abdominal strength we know you'll enjoy.
Getting thirty minutes of activity every day is all it takes, and if gyms aren't an option there are many free channels on YouTube that promote healthy exercise routines. 
An example of those exercises would be squats with your feet shoulder-width apart, hinging your hips to sit back and bend you knees, then driving your heels up to stand up straight. Side lunges are another good exercise, with you taking a big step out to one side, bending your knee and pushing your hips back to do a side lunge, keeping your chest lifted and core tight, alternating sides. Forward lunges are when you bend and take a big step forward with your foot, until your front thigh is parallel to the ground and your back knee is just off the floor. After that you push back up through your back heel to return to a standing position and alternate stepping feet left and right.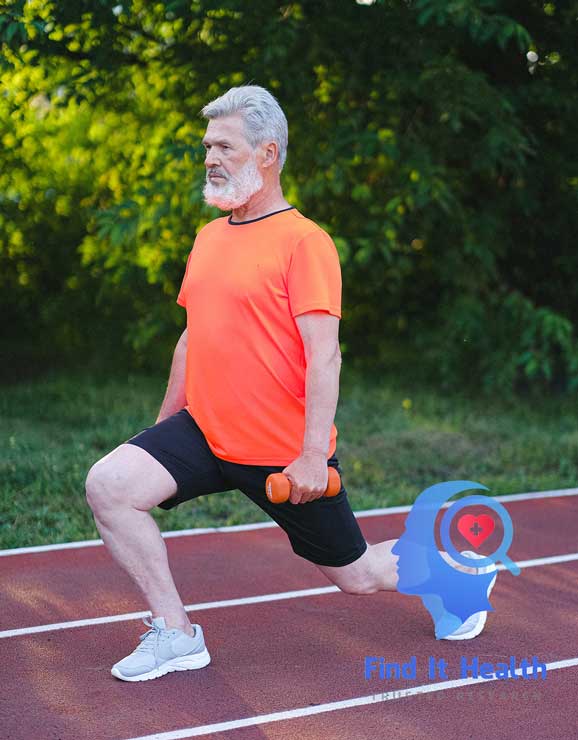 Exercising shouldn't be a chore, no matter where you are in life. Simply walking to the park or the store should suffice to keep some activity throughout your day. Having fun with exercise should be the main goal. Rework your time and effort in order to have fun with your activities.
Improved balance is a big deal for older adults according to Harvard Health, and with regular exercise, the likelihood of falling decreases by 24%.
Regular exercise also has been shown to reduce the risk of developing Alzheimer's disease or dementia by nearly 50%.
People who are physically active for just 150 minutes a week have proven to have a 33% lower risk of all-cause mortality than those who don't exercise. Leisurely exercise if it is a daily habit is healthy in the long term and will benefit all age groups. Immediate benefits start to accumulate with any amount of moderate physical activity, so the research shows that exercise is vital for a long and healthy life.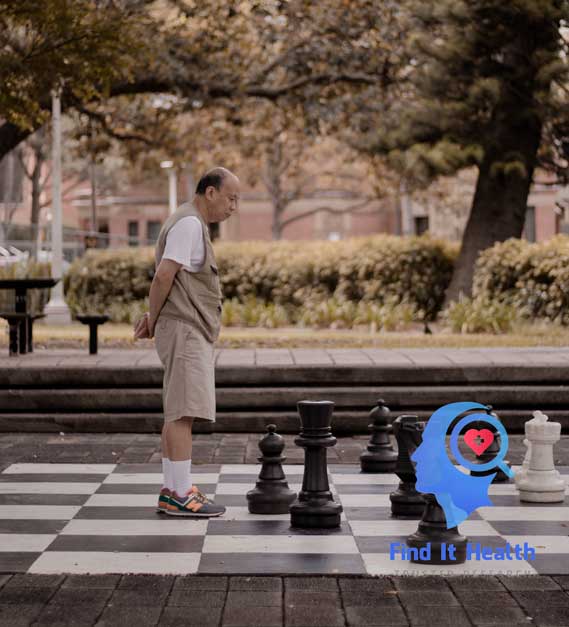 The basics of self-care seem easy to maintain such as: handling food safely, basic hygiene, and other healthy behaviors based on personal decisions and actions, but they are worth noting.
Personal health depends partially on the healthiness of one's social structure. Having healthy social relationships, volunteering and other positive social activities have been linked to beneficial and increased health and life expectancy. According to a study from Stanford, people that frequently visit friends or attend community gatherings are at a lower risk of death. Volunteering has a strong connection with a long-life and feeling more satisfied in general.
Relaxation techniques are getting more and more mainstream in the academic world as psychological stress is becoming a well-taught subject.
Self-care is a long-term play. Making your inner dialogue positive builds a better mental toolbox in order to keep your brain sharp. Research-backed results confirm that practicing meditation as well as breathing exercises improves self-care.
The acceptance of thoughts and feelings, identifying life values, and responding to your inner dialogue makes you a more grounded and relaxed human being. Being in touch with your thoughts and emotions brings you down to earth, connecting you with yourself in a loving way. Being present within yourself is a great way to ground your mind. To put aside your worries, responsibilities, and stress for a quality period of time to be with your thoughts is a good thing and has proven to be an important activity for your emotional health.
Being peaceful and clear with yourself, giving yourself time to refocus and contemplate inner reflection is important, and will greatly improve many areas of your health. Visualization is another excellent self-care practice, where you can visualize yourself succeeding at a goal, with every detail being up to your mind. Trying on your success while focusing on the path that took you to your goal is great for mental health, with your mindfulness practice helping you think positively.
Find It Health – Frequently Asked Questions:
What is the number one tip for getting better sleep?
The academic consensus on getting better sleep would be to sleep and wake up at the same time every day. This ingrains a good sleeping habit with your circadian rhythm, making sure you are in tune with your brain's evolutionary resting habit.
How much water should I drink a day?
Meditating sounds great. How do I start meditation practices?
You can start by devoting just fifteen minutes of your day to relaxation. There are numerous channels on YouTube or Twitch that have videos or live streams walking you through various types of meditation techniques. Our advice would be to find a quiet place to sit with your back straight, being present with your mind and following professional meditation advice on how to continue.
What's the number one most beneficial supplement I can take for my health?
Vitamin D according to experts should be taken every day. Multiple meta-studies source strong bones, a reduced risk of colon, ovarian, breast cancers and diabetes, while lowering the risk of multiple sclerosis. If you don't have access to natural sources like the sun; taking 800 to 1,000 IU's of supplemental vitamin D a day will suffice.
Conclusion: Researching Good Health and Aging - Helping Yourself
We all must think positively about our health and our outlook on each other. We are a large community of people that are interested in the topic of health, so be sure to spread this information, as the research we do here should benefit as many people as possible. Here at Find It Health we have it on our top priority to find research that relates to everyone's important lifestyle questions, making it easy for you and the people around you to be healthy. I hoped you enjoyed our guide to good health.
Findithealth.net Question
What is a personal health tip you would like to share with our community?
Harris, A. H. S., & Thoresen, C. E. (2005). Volunteering is Associated with Delayed Mortality in Older People: Analysis of the Longitudinal Study of Aging. Journal of Health Psychology, 10(6), 739–752. https://doi.org/10.1177/1359105305057310
Walker, M. P. (2017). Why we sleep: Unlocking the power of sleep and dreams (First Scribner hardcover edition). Scribner, an imprint of Simon & Schuster, Inc.