Best Pillow for Headaches in 2021
Today we're going to share the best pillows for headaches with you according to our experience researching the topic.
Our research has concluded that the best pillow for headaches follows certain parameters that improve head and neck pain and upgrade sleep quality/spinal alignment:
Pillow material
Height of sides and the central section
Flattened middle
Low-temperature surface
The research study (Radwan, Ashton, Gates, Kilmer & VanFleet, 2021) followed a systematic approach in major ergonomic databases where independent raters applied the PEDro scale and the Modified PEDro Scale for Ergonomics Research or (MPSER). The raters also utilized the Grading of Recommendations Assessment, Development and Evaluation or (GRADE) in order to effectively check evidence quality.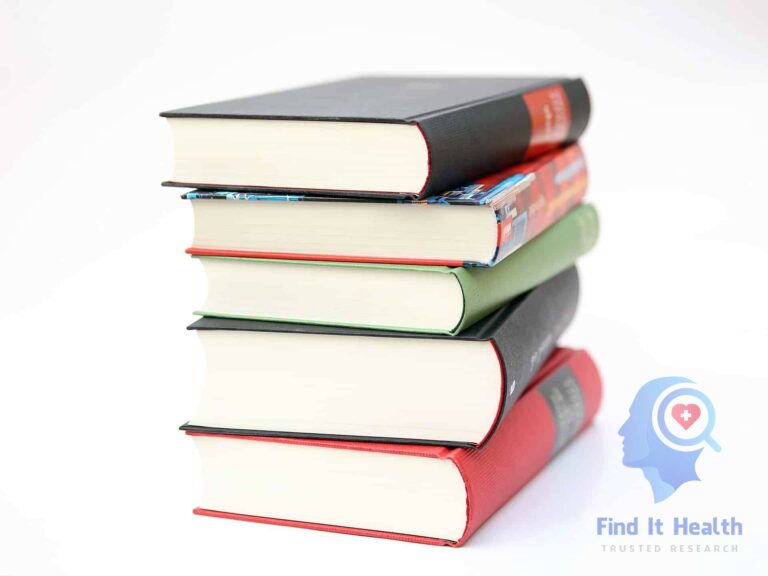 In order to relay the best pillow for headaches to you, Find It Health provides accurate research that proves, scientifically, certain pillow styles are better than others for head and neck pain. We gather from this precisely collected research that the Amazon products we want to purchase for headaches need to have at least one of the following parameters:
Latex pillow material according to the study had a strong correlation with improved spinal alignment; accordingly, we have placed many latex pillows in this post's reviews and buying guide. Each of our reviewed latex pillows will be available for purchase below also.
The height of the pillow sides accommodated side sleepers in the study, allowing us to recommend higher pillow sides for side sleepers to relieve the headaches.
A flattened middle of the pillow was shown to alleviate headaches and improve sleep quality in people that sleep on their back or "back sleepers". If you are a back sleeper, there are multiple pillows with a flattened middle available in this post for purchase. According to the research, pillows with a central section of 7 to 11 centimeters (2.8-4.3 inches) were ideal for relieving headaches and help correct spinal alignment.
The last pillow differentiation that provides headache relief is the surface. Having a technology that provides the buyer with a cool surface is proven from the referenced research study to decrease sleep-related headaches and neck pain.

The best pillow for sinus headaches also has a cool surface.

There are multiple cool surface technology pillows in this same post; below in the review and buying guide.
Our highest-graded pillow for headaches is based on an experienced analysis (Radwan et al., 2021) showing that latex pillow materials improve spinal alignment, and thus correcting the resting posture of the head and neck. The unique latex consistency provides head support for maximum tension relief according to our research. This product is trusted because the brand Malouf is excellent in the comfort product industry: with adjustable bases, frames, and mattress toppers rounding out a significant comfort arsenal under their pillow manufacturing prowess.
Talalay Latex is well known to be a premier material in pillow assembling, and this Malouf pillow has 100% of it derived from sustainable latex trees with zero added synthetics making it one of the best pillows for migraines.
The first parameter to lessen headaches in our research is latex pillow material. Spinal alignment is something to be taken into consideration when purchasing pillows for head and neck pain, and latex has been labeled by us as a significant helper for resting posture. Talalay Latex is well known to be a premier material in pillow assembling, and this Malouf pillow has 100% of it derived from sustainable latex trees with zero added synthetics. 
The zonal technology implemented in the Malouf Z pillow is really just a ventilation system. This means that there are sets of holes throughout the whole pillow, each zone partitioned by hole diameter. Through the research cited above, this means that the surface is adapted to be cooler, meaning the pillow is modified for alleviating your headaches.

 This product comes with two available choices: loft and firmness. The higher the loft, the higher your head will be when resting on the pillow. The lower the loft; our research cites better results for easing headaches.
The Malouf Z latex zoned pillow has the highest quality material of the rest in this post. Our research confirms that latex is commonly used to improve spinal alignment and correct your resting position. The Malouf brand is known for high-quality, luxury bedding goods. The brand also has a sizeable reputation and accountability portfolio led by their charity: The Malouf Foundation. A 5 Year Warranty is offered on Amazon via Malouf.
The price ticket is relatively high, however, if you have the money to invest in better spinal alignment and resting positions, this is an excellent purchase.
Latex material
Breathable zoning technology for cooler temperatures
Multiple style choices, with a lower loft choice available
Luxury bedding brand name
⇓ Click the purple button for more reviews at Amazon ⇓

Our experience reading the research (Radwan et al., 2021) has taught us that adjust-ability is truly vital for pacifying headaches. The design by Nature's Guest has a top and bottom area for each side: The top is for larger neck support, and the bottom for smaller neck support. This design is truly a plus with this product, having three areas on each side of the pillow for different resting positions: a side sleeping area meant to alleviate neck and shoulder pain, and a back sleeping area in order to support the head and neck together. The third area includes the aforementioned large neck and small neck support sections.
While not a main feature according to the manufacturer, there is cooling technology that makes up for the lack of latex material in the pillow. Nature's Guest provides information regarding the microfiber and cotton fabric that is supposed to keep the surface of the pillow cool, which is one of our research's important parameters for reliving head tension.

It is important for your pillow to help headaches, and our cited study specifically mentions the parameter of a "flattened middle" improving head and neck tension. A third of each side of this pillow is devoted to the middle, and even better, there is a difference between one end of the middle and the other. One end is designed to support people with larger necks, and the other end will support smaller necks in a naturally back-resting position.
The pillow comes in standard medium and queen size medium, depending on your preference.
This is the best pillow for back sleepers on this list as our cited article recommends a pillow have a flat middle and cooler surface materials. The added adjusting technology makes most pillow height changes possible and relatively easy to manage. The cooling technology of the premium cotton fabric and microfiber pillow filling is also an additional bonus from this purchase, as the research recommends cooler surface materials for headache relief.
The Nature's Guest brand has a good reputation in the industry of doctor-recommended pillows. The company publicly claims there are no toxic chemicals or flame retardants used in the manufacturing or packaging process, with no PBDEs, TDCPPs, or TCEPs.
This product, while designed to be comfortable for back sleepers, can on rare occasions be uncomfortable for side sleepers. Having a flatter middle is ideal for the back of the head, but side sleepers may be fatigued by the lack of loft in the direct center of the pillow. This means that if you are a side sleeper and must have this pillow out of the others in the list: It might need added pillow filling to support the sides of your head.
Flat middle designed for back sleepers
Cooler temperature surface material
5 different adjustable resting areas on each pillow side
Designed with cervical (neck) support as a priority
Side sleepers may need to adjust pillow filling
⇓ Click the purple button for more reviews at Amazon ⇓
What you want in a tension relieving pillow is cool temperature comfort. With the gel-infused memory foam and microfiber fill blend, no wonder this is the most popular choice on our reviews. The research study cited by (Radwan et al., 2021) explains that a cool resting surface improves head and neck tension, relieving your headache. 
Customizability is a major factor in our review, as there is the ability to add or removing the microfiber fill blend inside the pillow, making it the best pillow for migraines. While cited research shows that adjustability is a parameter for relieving headaches, a cool surface is a top priority for getting rid of head tension. This pillow has soft, gel-infused memory foam that stays cool enough to alleviate head and neck tension during resting periods.
The main parameter for helping headaches is a cool surface, giving room for spinal and head relaxation and decompression from stress. The entire pillow is filled with memory foam that is infused with gel, plummeting the temperature inside the pillow. Even if you are in a warm climate, this pillow will keep you cool and take care of your muscle stress needs. This pillow is available in standard, queen, and king, depending on your desire.
Find It Health's cited article recommends people with headaches purchase something with a cooler surface. This pillow has materials inside the pillow that maintain a lower temperature, and keep you comfortable at the same time. In addition, the ability to adjust the amount of memory foam inside the pillow in order to increase or decrease the loft is also a major plus. 
The quality of the fabric is high according to the manufacturer, with Lultra fabric, blended with bamboo and polyester, keeps the pillow hypoallergenic inside and out. Apparently, this particular pillow is certified Green Guard Gold. This means that there is third-party lab testing that creates CertiPUR-US products ensuring safety and quality with no harmful chemicals in the manufacturing process.
The disadvantage of this product is the lack of strength of the inner foam. We recommend having a lower height to the pillow anyway, so this shouldn't be a problem for people suffering from head tension, as having a lower loft pillow can improve your resting posture according to our cited research: (Radwan et al., 2021).
Very cool surface temperature
Easily adjustable pillow filler
Pillow is certified non-toxic by two independent parties
Foam filling is not strong
⇓ Click the purple button for more reviews at Amazon ⇓

Having a pillow that is truly adjustable for all sleeping postures is a big plus for relieving headaches. On top of that, a big parameter for improving head pain is having latex material. The research cited in the blue text shows that having a latex material has a strong correlation with improved spinal alignment, meaning that head tension can be relieved when resting. The sleep-study (Radwan et al., 2021) revealed that latex pillows have the best material for alleviating headaches, and the adjustability of the pillow is another major factor in assisting with headaches.
The study cited explains the main parameters of alleviating head and neck tension, allowing us to relay the information to you. Having a latex material for the pillow is one of the top parameters, along with having an adjustable amount of foam to fill or remove from the pillow. The pillow on amazon is sold in standard, queen, and king sizing.
The custom features include being able to quickly unzip and add or remove the foam inside the fill. Our research recommends that the height of the pillow be from (2.8-4.3 inches), as your pillow may vary in the loft (height), it is important that you measure your pillow of choice after your purchase. The pillow brand claims that the Okeo Tex materials contact 100% certified natural latex, with the components being hypoallergenic.
One disadvantage of this product is that there is a distinct plastic smell when the pillow is immediately taken out of the packaging. This smell will go away after the initial removal of the pillow from this packaging, but if you are sensitive to plastic smells, this is something to be aware of before purchase. If you have time to air out the pillow the first day, then you will most likely be ok with the product.
Latex material
Easily unzipped in order to adjust pillow fill
Hypoallergenic materials
Plastic smell when first taken out of packaging
⇓ Click the purple button for more reviews at Amazon ⇓

According to the research (Radwan et al., 2021)  pillows with a central section of 7 to 11 centimeters (2.8-4.3 inches) are the best for improving spinal alignment. With good spinal alignment, tension will be relieved from the neck and head, decreasing migraine and head pain. This pillow is directly within the mentioned parameter and with included cooling technology. The brand has a breathable fabric that provides ventilation, regulating air circulation, and providing a cooler surface to rest.
With a cooler surface, the sleep-study proves that head and neck pain is relieved to a certain extent, so the ventilation that this pillow provides is another feature that will help ease your migraine pain. Also, if you are a stomach sleeper, this pillow is an even bigger recommendation from us, as the extra slim pillow has ergonomic edges (smooth to the touch) for direct resting of the face. This is the best pillow for stomach sleepers on this post in respect to shape and height.
Back pain can be alleviated as well due to the spinal support given by this pillow, but we are focusing our research on helping headaches and people with neck pain with our pillow reviews. Our study cites that spinal alignment is a large part of releasing head tension, so a pillow that is just slim enough to be in that low loft parameter of 2.8 to 4.3 inches is perfect, this is the study's sweet spot for reducing migraine pain, and helping you find the right product for your specific needs.
The brand Elite Rest claims that this pillow is chemical-free, with durable and long-lasting latex materials. They include airing instructions on the package for the customer to follow.
A disadvantage of this pillow would be that if you are a heavy sleeper that rests on your side, you may encounter a lack of support. If you are accustomed to small and thin pillows, you do not have to worry about support; go ahead and check the reviews on the red button below for more details on Amazon.
Latex material
Thin and small profile (beneficial to stomach sleepers)
Lower temperature surface
Customer may need experience with thin pillows prior to purchase
⇓ Click the purple button for more reviews at Amazon ⇓

Alleviating headaches is not hard to do, and many pillows will fall short of even giving you the necessary comforts of rest. Our cited research from the European Journal of Integrative Medicine; (Radwan et al., 2021) explains the parameters for headache relieving pillows. This pillow by Xtreme has a major head pain preventing parameter: a cool temperature surface. Having a cool surface technology in a pillow has been proven by this research study to decrease sleep-related headaches and neck pain.
Lower temperature pillows tend to relieve head and neck pressure, giving room for better relaxation of the spine and neck, and their surrounding musculature. The lower temperature from Xtreme is a technology called Kool-Flow; having a fabric that regulates temperature by allowing the pillow surface to stay cooler, increasing air circulation and breathability.
Adjustability is a factor in decreasing headache pain, as this pillow has an easy mechanism to remove and ad memory foam fill material quickly with the zippers tucked inside the product. Removing fill material from the pillow would be beneficial for you, as our research study explained that 2.8 to 4.3 inches are an ideal loft. 
The pillow is certified CertiPUR-US, meaning that their memory foam met standards for emissions and durability for the consumer's needs. There were independent, accredited testing labs checking for ozone depletes, TCEP flame retardants, TDCPP, PBDE's lead, mercury, and other heavy metals according to the pillow brand.
The main disadvantage of this pillow is memory foam quality. Some customers may experience a sturdier middle of the pillow while having a more soft and unsupportive edge. This is only a small percentage of buyers, so feel free to check other reviews on amazon to see if this is the right product for your preferences.
Low temperature surface
Adjustable pillow fill technology
May experience unsupportive pillow sides
⇓ Click the purple button for more reviews at Amazon ⇓

Choosing Migraine Products – Our Research-Based Buying Guide
Here at Find It Health, we are not pillow experts. Instead, we have devoted years of our lives to health research, from looking over articles from medical journals to science publications and online databases. I know from my research over the years I have become an authority on health products. I come from a background not only of researching products but reviewing and writing commercial articles concerning the most effective products in the health industry.
Pillows are an essential part of human health, as the right support can leave you well rested at night or whenever you choose your resting time. The best pillow for cervicogenic headaches is important for us to research, no matter how much time it takes to find good supporting studies. Support for your head and neck will make your body feel spinally aligned and ready to start your day in the morning. 
Finding the right pillow can be tricky, as there are many conflicting marketing tactics that can cloud the judgment of the average consumer that is not a health researcher. For instance, a bad brand that may not be an authority in health products can push a bad product without a thorough review.
We link authoritative research based upon medical research studies in the industry, in this case, spine and head health and its connection to pillow products. To do research concerning the Best Pillow for Headaches is our full-time job. Find It Health is writing this post in order to explain pillow health and list our research-based advice for the best pillow for headaches. After reading our buying guide you will have the industry-leading knowledge to make your next pillow purchase.
Let our website do the in-depth research for you.
Pillow Material - Removing Migraines
Latex pillows significantly improve discomfort and pain, leaving your neck and head feeling rested and loose. We are citing research from an esteemed international medical journal: (Fazli, Farahmand, Azadinia & Amiri, 2018) followed Numerical Pain Rating Scale and Neck Disability Index scores in order to measure the exact effects resting on a latex pillow would have in respect to comfort. It was decisively confirmed across the board that latex pillows have a comforting effect, even decreasing disability symptoms related to neck pain in patients with severe cervical (neck-related) issues.
A decent number of products we have reviewed in this post are latex, and we mention frequently inside the reviews on this post which contain latex materials. Latex pillow materials have been linked to improved spinal alignment and improving headaches, so we are proponents of recommending quality materials that will help headaches to you. This means that this material is included in the best pillow for headaches and no sleep. 
The best pillow for headache relief can be found in this post, and Find It Health has helping relieve head and neck pain at the top of its priorities in this article. The main parameter when doing these reviews for you is finding excellent materials in the pillows. We can confirm that the best material for pillows is latex, and linking this material with other parameters listed can help get rid of migraines with pillow purchases easier. Best materials for pillows are usually cited on the internet without medically backed research references, but with Find It Health you can be sure that our authors will always provide credible and authoritative research studies to back up our product reviews.
General Pillow Height for Head and Neck Pain
Although the most comfortable pillow height is subjective, there have been multiple research studies completed concerning the relaxation of the spine and head as it connects with pillow height. The most relevant of those studies (Li, Hu & Liao, 2017)  explains that increasing pillow height leads to an increase in body pressure. The discomfort of the neck was caused by adding neck contact pressure, which in turn raises peak force to the neck, cervicogenic discomfort. The solution cited a 2.8-inch (7 cm) loft (or height) as being the most comfortable supine (resting) position compared to the remainder of the higher up pillow heights in the research study.
It is well known that the height of the pillow sides can be important for side sleepers, as they find more comfort when the sides are higher. The spinal alignment is more correct when the head and neck are aligned during resting periods, which allows us to recommend side sleepers the product listed on this post. 
In the Pros and Cons section for each of our product reviews on this post, you can find if each product is suited for your needs, as side sleepers are a large portion of the people reading this.
A good pillow for headaches means the difference between pain and comfort, so we are telling you that pillow height is important for occipital headache relief. Find It Health strives to find the research so that you don't have to go and find it yourself. Heaven forbid you type something like best pillow for headaches reddit into the search engine and hope for the best. Having the knowledge to act upon good, reliable research from authoritative medical journals is the service we provide to you at no cost, leaving you with the wherewithal to complete your necessary purchase.
A relevant study (Li et al., 2017) gives us the information to recommend certain products for back sleepers. In the study, it was shown that certain middle pillow heights are better suited for people with resting pain. The best pillow for head and neck pain is very subjective, but it is a consensus from multiple studies that 2.8 inches to 4.3 inches is the ideal height for back sleepers with head pain. 
If you are a back sleeper, you can have your headache pressure and sleep quality improved dramatically by purchasing a pillow with a flat middle. Having corrected spinal alignment and an ideal resting posture is significantly better for back sleepers with head problems according to our research.
According to the subjective evaluation of pillow comfort and ergonomics, the pillow with a middle surface of a maximum of 2.8 inches to 4.3 inches is the best for back sleepers looking for the best ergonomics. The best pillow for headache relief is usually relatively small and with a flattened middle in respect to back sleepers. On account of our research, we think that what kind of pillow is good for headaches or what type of pillow is best for headaches is negligibly different when it comes to back sleepers. 
Finding the best pillow for headache sufferers can be a challenge, but we have compiled to our knowledge the most in-depth and thorough clinical trials reported by reputable medical science journals, and are relaying it to you, the customer to make an informed purchase.
Low-Temperature Pillow Surface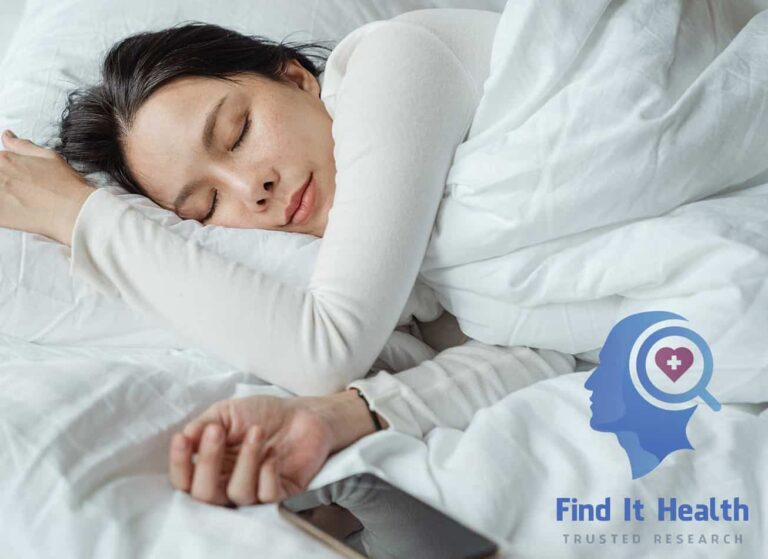 The last pillow differentiation that alleviates headaches comes from (Yim, 2015), a study that explains what pillow is good for headaches by recommending a cool temperature surface on the pillow. Cool temperature pillows in the study lowered heart rates, relaxed, and improved the quality of sleep of the test subjects. The results of the research study cited that a lower temperature pillow material reduces sweating and whole-body temperature, thus improving relaxation and pain relief. 
If a pillow has a cooling technology or a material that is easily breathable (hole technology, loose stitching, or cold material) it is proven that sleep-related headaches and neck pain are lessened. There are multiple low-temperature surface pillows for cervicogenic health in this post in the review section above.
An interesting sub-study conducted by (Yim, 2015) showing that the Chinese pillow is known as the "Tochin", and other stone pillows traditionally used in China and Japan conduct heat remarkably well from the neck and head, resulting in reduced brain temperatures and thus induced a night of deep, relaxed sleep.
Do I recommend going out and buying the first literal stone pillow you see from a random buyer's guide called the best pillow for side sleepers? No. Is a stone material the best pillow for back pain? No.
The physiological significance concerning deep, headache free sleep is very difficult to pinpoint, but the wide medical science research consensus is that a lower temperature pillow surface will always outperform a higher temperature one in respect to alleviating pain, if not comfort. Headaches have plagued pillow buyers for too long, as people always ask what is the best pillow for headaches.
Here at Find It Health, we relay the research-study information and conclusions to help your next pillow purchase be the last one. This guide was intended to inform you about how to alleviate headaches by finding the right pillow.
Find It Health – Frequently Asked Questions
What are the best pillows for migraines
The parameters described to relieve headaches as cited throughout the post are as follows: having a latex material, small size and lower loft, a flat pillow middle if you are a back sleeper, and a lower temperature surface utilizing a pillow cooling technology of some sort (usually breathable fabric or gel-infused materials).
We would add that solid reviews and good reliable brand names with legitimate websites would be good markers for a successful pillow purchase. A brand like Malouf, with its reliable name and business, would be our best recommendation for headache sufferers; check the Amazon price here for their flagship pillow.
What is the best pillow for migraines if I'm a side sleeper?
According to our research, the parameters for alleviating head and neck pain are relatively similar across resting postures. However specifically for side sleepers, a lower pillow loft (height) of 2.8 to 4.3 inches is recommended for best results. On top of that, we would recommend breathable fabric for a cool temperature pillow surface, and a more adjustable pillow fill technology in order to remove and add memory foam when needed for comfort's sake. Check the Amazon price here for our recommended adjustable pillow.
What are the best pillows for migraines if I'm a back sleeper?
A flattened middle of the pillow, as we mention in this post above, was shown to alleviate head and neck pain and improve sleep quality across the board for people that sleep on their back or "back sleepers". Again, pillows with a central section of 7 to 11 centimeters (2.8-4.3 inches) are ideal for stopping headaches and promoting relaxation of the spine. Our recommended pillow for back sleepers is available here on Amazon.
Can silk pillowcases cause migraines?
There is no connection between silk and headaches, so we can naturally deduce that silk pillowcases do not cause headaches. If there is a surface with foreign chemicals or toxins that are harmful irritants to the skin, sinus passages, or face orifices, then that material is not to be trusted. As far as the research studies show, there is no link between natural silk and headaches. There is amateur research that does in fact conclude that natural silk has benefits to hair and skins, but this is largely untested in the science and medical field.
What is a migraine headache?
A migraine is a condition characterized by intense headaches. The symptoms include vomiting, numbness, and sensitivity to light or sound. The condition can be diagnosed based on clinical history, symptoms, or ruling out other issues correlated with the head and neck. Migraine conditions usually start during adolescence, with women being more likely to be afflicted with migraines headaches. It is recommended from Find It Health to consult your doctor or personal physician if you are suffering from painful migraine headaches.
Conclusion: Migraine Products - Getting the Perfect Product

Our research recommendations are important to people with headaches because we take authoritative studies from scientific medical journals and relay them to the health-product consumer, or curious researchers like yourself. We take it upon ourselves to find a remedy for migraines, and bedding is a good way to do that due to the amount of time humans spend resting on pillows. 
According to the Migraine Research Foundation; Migraines (intense headaches) is the third most prevalent illness in the world, meaning that finding ways to alleviate headaches should be one of the top priorities of health websites like it is to ours.
Public well-being is a high priority to this website, we have a guide just for general health. Taking care of one's health is vital, and whether the headache is big or small, our research work will help you acquire industry-leading product information. This is Find It Health's niche; helping consumers answer questions with in-depth research studies simplified and made available to our community.
Findithealth.net Question
What is your personal experience with migraines? What method do you use to alleviate them quickly?

Fazli, F., Farahmand, B., Azadinia, F., & Amiri, A. (2018). A preliminary study: The effect of ergonomic latex pillow on pain and disability in patients with cervical spondylosis. Medical Journal of the Islamic Republic of Iran.
Li, X., Hu, H., & Liao, S. (2018). Can Pillow Height Effect the Body Pressure Distribution and. IOP Conference Series: Earth and Environmental Science.
Migraine Research. (2021). Retrieved from Migraine Research Foundation. Radwan, A., Ashton, N., Gates, T., Kilmer, A., & VanFleet, M. (2021). Effect of different pillow designs on promoting sleep comfort, quality, & spinal alignment: A systematic review. European Journal of Integrative Medicine.
Yim, J. (2015). Optimal Pillow Conditions for High-Quality Sleep: A Theoretical Review. Indian Journal of Science and Technology, 135–139.