The Most Effective TENS Unit Placement for Shoulder Pain
Today we're giving you a fast and simple guide to TENS unit placement for shoulder pain.
If you are looking for TENS units to buy for your shoulder: We have a TENS unit roundup article just for you.
In this heavily researched column, we've made a TENS electrode placement chart for you and even touch on the TENS unit settings for shoulder pain. Enjoy.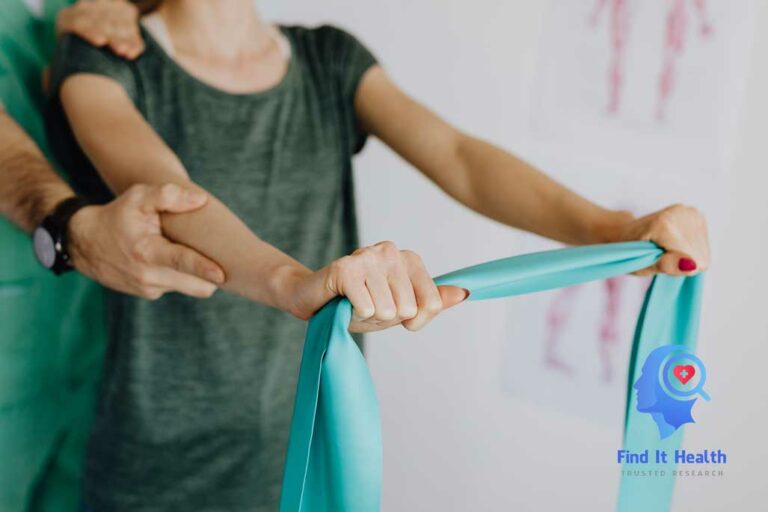 How to Use a TENS Unit for Shoulder Pain?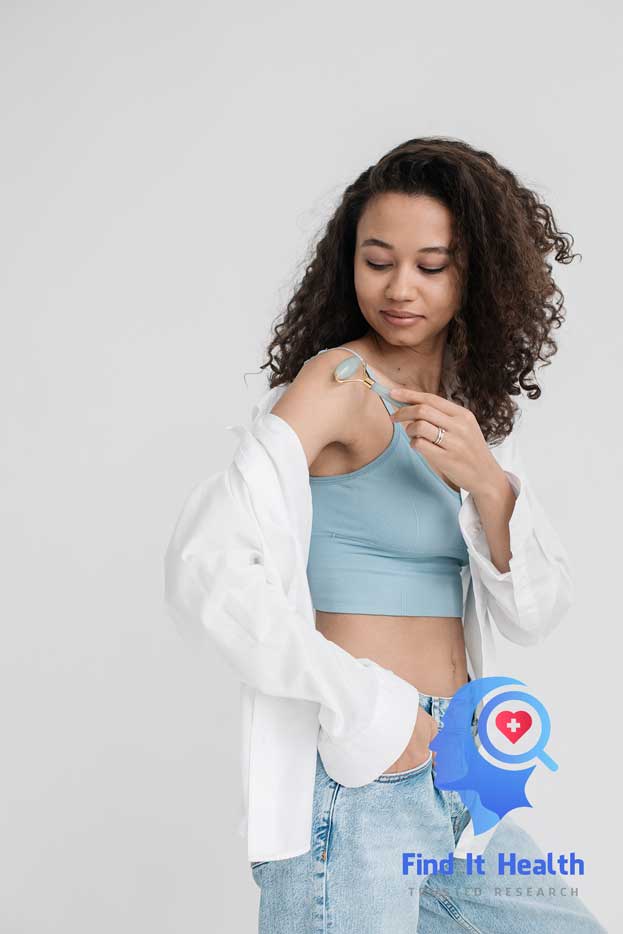 One approach to relieve shoulder nerve pain delivers electrical nerve stimulation through the skin with a TENS (transcutaneous electrical nerve stimulation) device. Since it is becoming more accessible to purchase portable stimulators to reduce pain, and the devices are available without a prescription, we considered it a priority to find advice from care providers and researchers on how to place the electrodes of a TENS unit.
Overall, shoulder TENS placement should be thought about with the following parameters in mind:
The pads should not touch. Keep them at least one inch apart – just note that the farther apart they are the less effective the stimulation.
Important note: devices vary, but we are advised to NOT use one pad at a time. Whether your unit has two or four pads (the number of channels varies) be advised to use the pads available in the same session.
To target the shoulder joint effectively, we are advised to place electrode pads on "both sides of the joint." This approach is great for rotator cuff injuries, bursitis. Place one pad on the front of the shoulder, the other on the back of the shoulder. This TENS placement for shoulder pain targets the entire joint.
We also have an in-depth article devoted to acupuncture for shoulder pain.
Rotator cuff injuries come from deeper inside the tissue. In this case, know that the electrical stimulation will need to travel deeper to relieve the pain. For the TENS unit rotator cuff, targeting the pain from both sides should help.
In addition, both pads can be placed on the side in pain, if limited to one side.
However, the electrodes should also encompass whole the area of pain. This means that for tens unit placement, if the pain extends beyond the shoulder joint, like shoulder to lower back, "place one of the pads vertically at the top of the pain and the other pad vertically at the bottom of the pain."
This tens electrode placement advice can be applied to other areas as well, like hip to the back of the knee.
Pay attention to how it feels. If not getting relief from pain, move the electrodes around on the skin to find just the right spot. Targeting a specific pain zone, by moving the pads, can help relieve the pain more effectively.
TENS Electrode Placement Chart
In this TENS electrode placement chart created by Find It Health above, it is clearly stated that shoulder pain can be mitigated by placing the TENS electrodes in a certain manner throughout the shoulders and arms.
TENS Unit Placement for Frozen Shoulder
For relief of frozen shoulder, the "Target the Entire Joint" placement described above is ideal. The idea is to target the shoulder joint by placing electrode pads on both sides of the joint.  In other words, place one pad on the front of the shoulder, and place the other pad on the back of the shoulder to target a frozen shoulder.
TENS Unit Settings for Shoulder Pain
While the pulse width should be: 175 to 200uS
The Pulse Rate Frequency TENS unit setting for shoulder pain should be within these guidelines:
80 to 120Hz-acute pain
35-50Hz-muscle stimulation
2 to 10Hz – chronic pain
TENS Unit Placement for Trapezius Pain (Neck and Shoulder)
Trapezius muscles might be trickier to treat with electrical stimulation; results from a task force on neck pain in 2008 found no clinically significant benefit to TENS for the treatment of neck pain when compared to placebo treatment. [Khadilkar A, Odebiyi DO, Brosseau L, Wells GA (2008). Brosseau, Lucie (ed.). "Transcutaneous electrical nerve stimulation (TENS) versus placebo for chronic low-back pain". The Cochrane Database of Systematic Reviews (4): CD003008.]
Thus, be warned that time spent with TENS on neck pain may not prove effective, so you might want to concentrate efforts on the shoulder and back, targeting your pain by moving the pads.
Conclusion: Other Research Supports the Use of TENS

We've made it clear which TENS unit placement for shoulder pain is scientifically better for you, but we also have another article strictly covering which TENS units to buy for shoulder pain, so we recommend checking that one out for even more of our in-depth research.
Even additionally to shoulder pain, we found it interesting the TENS devices are proving to be useful for migraines, and for labor pain during childbirth.
A TENS device for the head was approved by the FAD in March 2014 with the specific intent to prevent -not just reduce- migraines. See Schoenen J, Vandersmissen B, Jeangette S, Herroelen L, Vandenheede M, Gérard P, Magis D (Feb 2013). "Migraine prevention with a supraorbital transcutaneous stimulator: a randomized controlled trial". Neurology. 80 (8): 697–704. doi:10.1212/WNL.0b013e3182825055. PMID 23390177. S2CID 38716692.
Newer studies of pain in childbirth show a reduced need for drugs when mothers use TENS. See Báez-Suárez, A (Nov 26, 2018). "Evaluation of different doses of transcutaneous nerve stimulation for pain relief during labor: a randomized controlled trial". Trials. 19 (1): 652. doi:10.1186/s13063-018-3036-2. PMC 6258317. PMID 30477529  See also Santana, S (January 2016). "Transcutaneous electrical nerve stimulation (TENS) reduces pain and postpones the need for pharmacological analgesia during labour: a randomised trial". J Physiother. 62 (1): 29–34. doi:10.1016/j.jphys.2015.11.002. PMID 26701166.
Findithealth.net Question