What Color Hair Should I Get?
When it comes to choosing a hair color, it can be very confusing. The world of hair color is vast and ultimately very personal. You can dye your hair any color, natural-looking or an entirely different, wild hue.
FinditHealth found a few factors that will help you determine which hair color will flatter your skin tone and features, and other essential tips that will help you determine a hair color for you. Consider below the definitive guide to what color hair you should get.
Colors to Dye Your Hair
---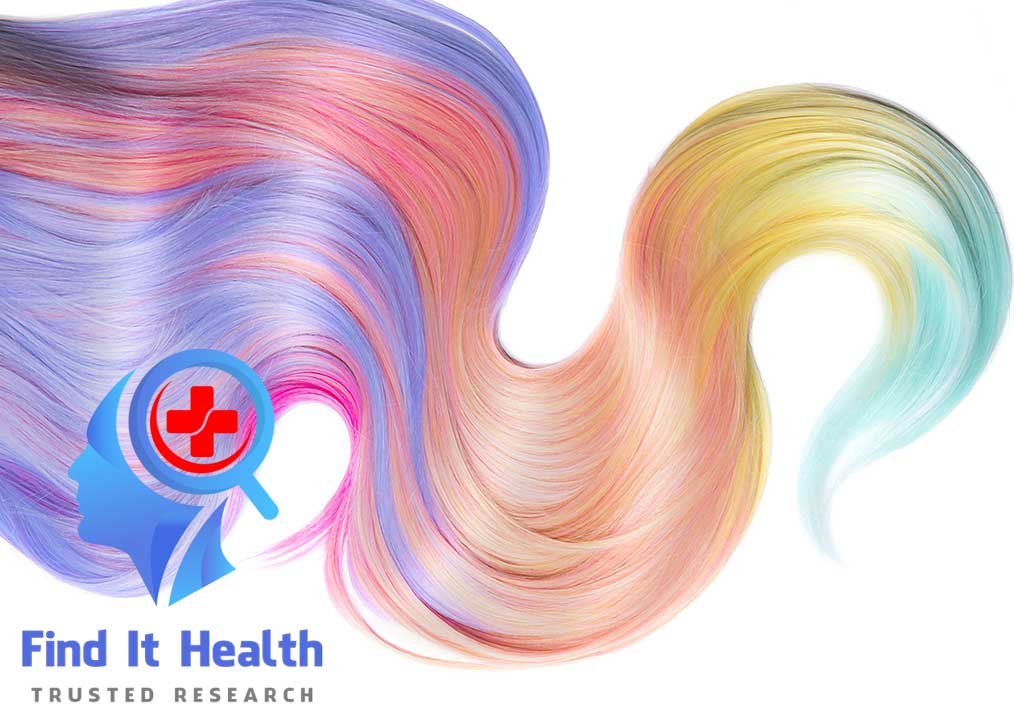 People have used many different ways to dye their hair, and hair color, in general, has always been a basic form of self-care. Natural materials were always used to dye hair in the past, but today many versions exist for color-treated hair.
If you are thinking about going brunette you have to decide between ash brown, chocolate brown, and golden brown to just name a few! Then once you narrow this down, you have to think about which of these shades works best for your complexion.
Before getting deeper into choosing a color, it's essential to know the types of hair dye as they have different levels of commitment. They are also designed for different hair types. The main types of dye available today are semi-permanent, demi-permanent, and permanent hair dye.
Semi-permanent is a temporary dye as it lasts for only around eight washes and is typically used for first-time colors. This is also a good recommendation for healthy, conditioned hair. Demi-permanent is still a short-term dye as it lasts around 12-20 washes. The permanent dye lasts the longest, usually about six to eight weeks, and is used for those who know they want a new color shade for a while. This option is also helpful for people with damaged hair as they will not be coloring as much with this option. So their damaged hair will be able to heal and improve.
When it comes to coloring hair and your commitment level, it's helpful to remember that lightening the hair requires more maintenance and frequent trips to the salon. This route will also lead to bleached and damaged hair so you will need to ensure you have good hair products that will condition to keep your hair healthy.
If you want fewer commitments, it is best to go darker as this fades gradually over time. Another tip is to stay within two shades of your natural color for your first dye. Especially with your first hair color treatment, anything lighter or darker will look too harsh.
A popular time to change hair color is during the fall season. A lot of people are going back to school, changing their routine, or just wanting a new hair color for the season.
How to Try on Hair Color Based on My Skin Tone
---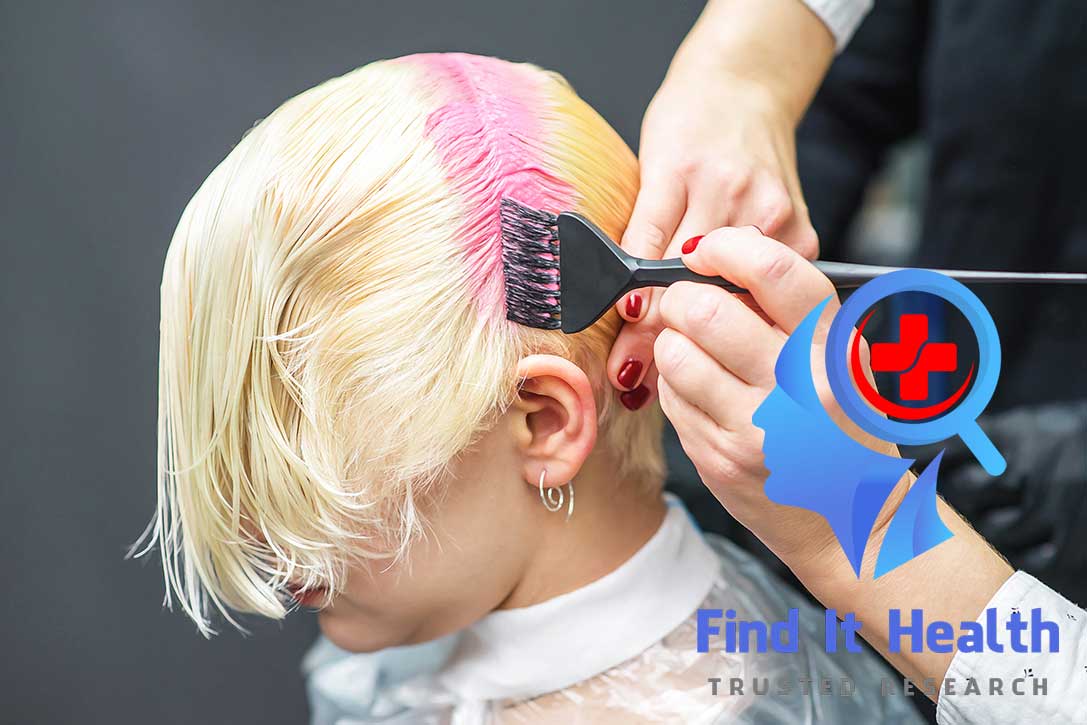 Before picking hair colors, you need to determine your skin's undertones. Figuring out your complexion can be confusing, and below are some tips. Typically, the main categories of undertones are cool, warm, and dark undertones.
Look for specific colors to help determine your skin tone. Cool-toned skin has olive and blue undertones, whereas warm-toned skin has gold and yellow.
They need to be similar to your skin and have the same eye color and this will give you a good idea of how their hair color will look on you. You could take photos of this person and bring them to your stylist. Another tip is to check your wrist as this is where you see your veins which is a great indicator of tone. If your veins are blue or purple, you are likely cool-toned, and if they are green, you are warm.
Once you have determined your undertones, you can decide what hair of color family you should look into. You want it to complement your skin undertones when it comes to hair color. Those with warm skin undertones will wish for yellow, and golden hues as icy shakes will make their skin appear sunken in and shallow. Those with a fair skin tone should use light shades such as blonde, silver, and copper. They should stay away from yellow and orange colors because this will make their skin appear dark and dull.
With cool undertones, you want to stay away from yellow and ashy tones as this can wash you out. Neutral undertones are the easiest as you can opt for both cool and warm shades. Dark tones like black, dark chocolate and golden browns are perfect for people with neutral undertones.
Lastly, people with deep skin tones should choose caramel, brown-black, and reddish-brown tones. These tones contain a warmth that adds the perfect amount of glow to the skin.
In conclusion, the above tips should help you determine your best hair but we also advise on working with a professional hair stylist. You could also take hair color quizzes online to help you determine the best shade for your skintone. Just remember there is no such thing as the perfect shade of hair color and it might be trial and error till you find the ideal color for you.
What Unnatural Color Should I Dye My Hair?
---

These days, a trend is to dye your hair with wild, bold colors to demonstrate your style. It's this movement of creative color and wanting a big, bold change in personal style. But figuring out a hair color that suits your personality and skin tone can be quite a task. You want to find the perfect fantasy hair color that perfectly shows your personality and unique style.
With warm skin tones colors, colors like pink, red, and gold compliment you exceptionally well. You can explore blues, purples, and greens with cool tones. Dark, cool tones can try anything!
At the end of the day, though, we encourage you to have fun when it comes to choosing a fantasy color! We advise staying with a temporary dye as this will only last for a few washes and investing in a deep conditioner to use if you frequently change your hair color. If you are truly stuck on what color to try you can always add this to your meditation practice. Meditation can be a wonderful way to turn in towards your inner thoughts and find a deeper sense of self and what you are needing in life.
Frequently Asked Questions
---


How do I choose the right hair color?
It would help if you choose a shade from the hair color chart that will neutralize your undertone. So, if you are cool-toned, you need to find the warm-toned shade of your chosen hair color. You can choose any hair color if you are neutral since both cool-toned and warm-toned shades will look great on you.
What is the most attractive color of hair?
Most people think brown hair is the most attractive in recent studies. Blonde hair was the second more popular color and red was the third.
Should your hair color go lighter as you get older?
As we age, you should always lighten your hair, not darken it. As we get older, our hair gets lighter and turns gray, so a lighter hair color will keep this in balance. Darkening your hair will be more upkeep and commitment.
Which natural hair color dye is best?
Biolage Hair Color is the best natural hair color dye available today. It has over 20 shades of color with only ten ingredients. It uses a purified version of henna and can be purchased in salons.
Conclusion – Research by Findithealth.com



If you're stumped on which color to dye your hair, this article with tips from our team at FinditHealth can help you decide what color you should choose.
Whether choosing to stay in your natural range or opting for a bold hair color can be an enjoyable way to express yourself. Always remind yourself it's just hair, and you can always change it if you don't like it. Bring inspiration photos as you visit your stylist and have fun as you experiment!