A simple morning routine includes those activities you take up every morning that create the tone for the rest of the day. It is important to begin your morning with activities that will help you achieve your goals. Any morning routine should have a clear purpose for what you want to achieve. The Find It Health self-care experts present to you these simple morning ritual ideas to give you a head-start toward your daily goals.
Your morning routine should consist of a few easy activities that you can follow consistently. It should also be personal, depending on what you do the entire day. For instance, are you going to work, school, business, etc.?
Self-care Morning Routine Ideas for Your Overall Wellbeing
---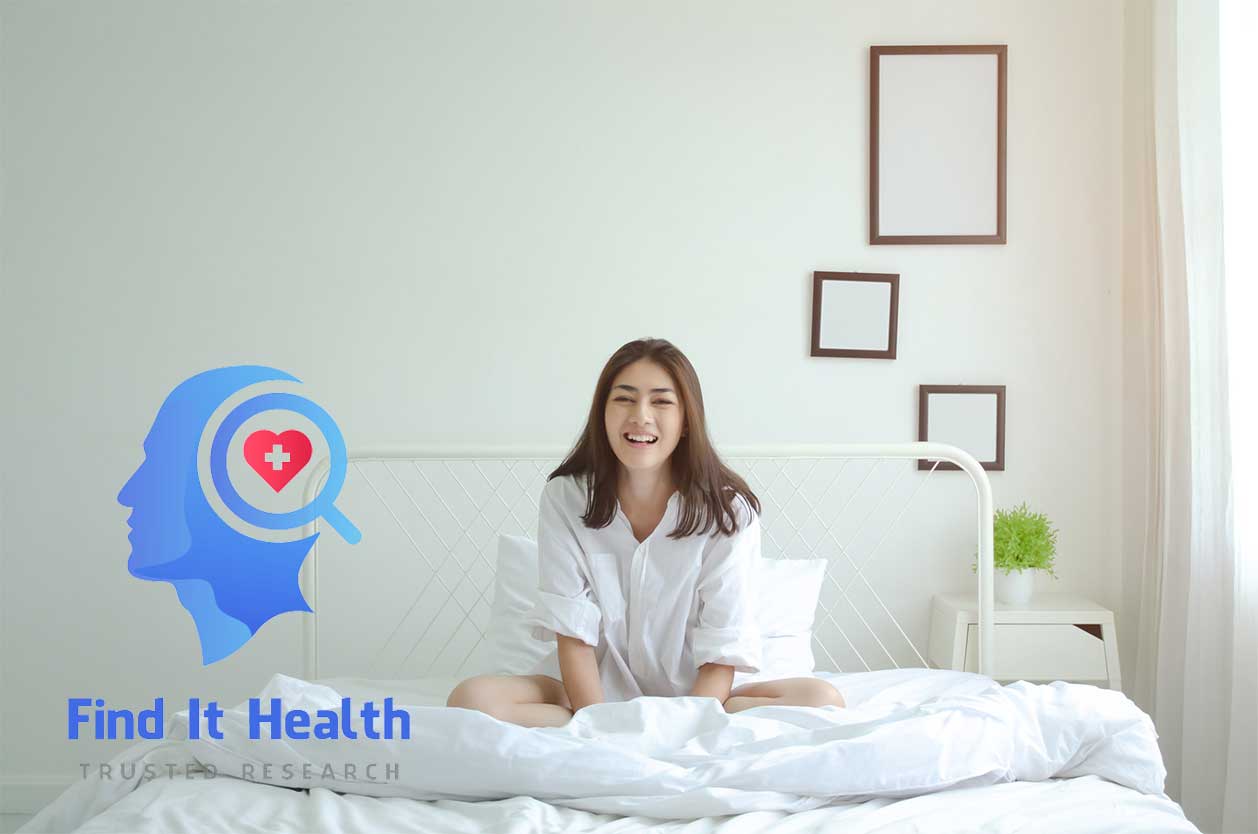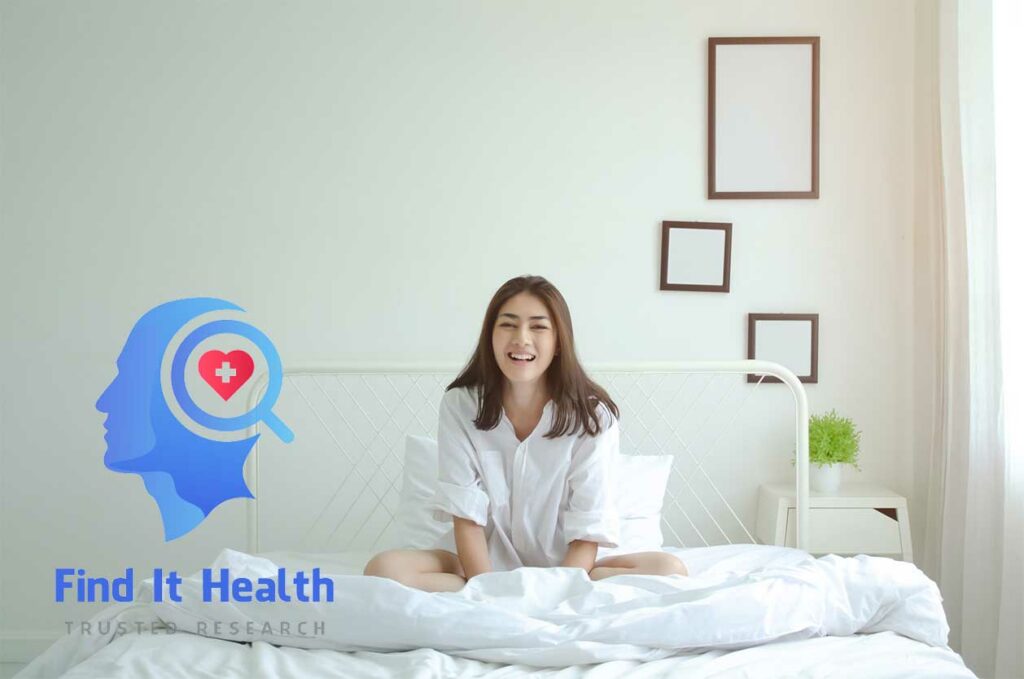 Your morning self-care routine starts as soon as you wake up. The actions you take should depend on the events in your to-do list and how you want to feel generally.
Start your morning by first sorting out your goals, priorities, and feelings you want to complete for the day. Then, you can choose from the following morning routine ideas that best suit your goals.
· Get Some Fresh Air
It's wonderful to go outside or sit on an open balcony to receive fresh air. If not, you can simply open your window and sit close to it while taking deep breaths of fresh air. This brings a feeling of freshness and new beginnings, restoring your energy and sharpens your mind for the day ahead.
· Drink a Glass of Water
Drinking water as part of your morning habits leads to bodily hydration and improves your skin radiance. Among the several health benefits of drinking water, this healthy morning routine will make you more cheerful during the day.
· Engage in A Few Minutes of Meditation
Meditation is a perfect morning routine to improve mental health and the general wellbeing of the mind. A simple way to meditate is by following guided meditation prompts. You may burn incense to create a warm, welcoming atmosphere for the new day, or light a candle for visualization meditation.
You can also meditate with rocks. View the Find It Health page for how to do so.
· Take Up Physical Exercise
You may engage in a yoga practice, weight loss, or fitness exercise after waking from long hours of sleep. This will lead to increased energy levels, build a healthier body, and improve your mood for the day.
· Write Morning Journals
Journaling makes a good morning routine for exploring your emotions and planning out your day. Simply respond to your personalized, amazing journaling prompts created for specific needs. For example, to declutter your mind, help with stress and anxiety, or set priorities for the day.
· Listen to Podcasts or Watch TED Talk
You can gather enough inspiration for the day by listening to podcasts or watching TED talks. This will awaken your spirit and help you launch into the new day feeling inspired and optimistic.
· Create a Music Playlist
Music has been proven by research to uplift the soul and improve mood. Instead of waking up early in the morning and immediately scrolling through your social media pages, you can go through your music apps, creating a beautiful playlist. Feel free to use the playlist for the rest of the morning routine.
· Make Yourself a Healthy Breakfast
A good breakfast is an important part of any morning routine because it helps improve your mood and energy levels. You will concentrate better and enjoy many other health benefits of eating breakfast. A daily routine of protein shake mix will also work well with your breakfast habit.
· Communicate with a Loved One
Discuss with your husband, wife, son, daughter, or anyone you easily connect with about their day. Where the person does not live with you, take a few minutes to speak to him/her over the phone. This practice has a way of making us feel better.
· Check for Important Updates
Make out enough time before leaving the house or starting your day fully to check your email and messages. Use this time also to check your social media for important chats and listen to the news. Chances are that events likely to affect your day might come up.
Here are more ideas by Find It Health to help you improve wellness.
How To Create A Morning Routine And Stick To It
---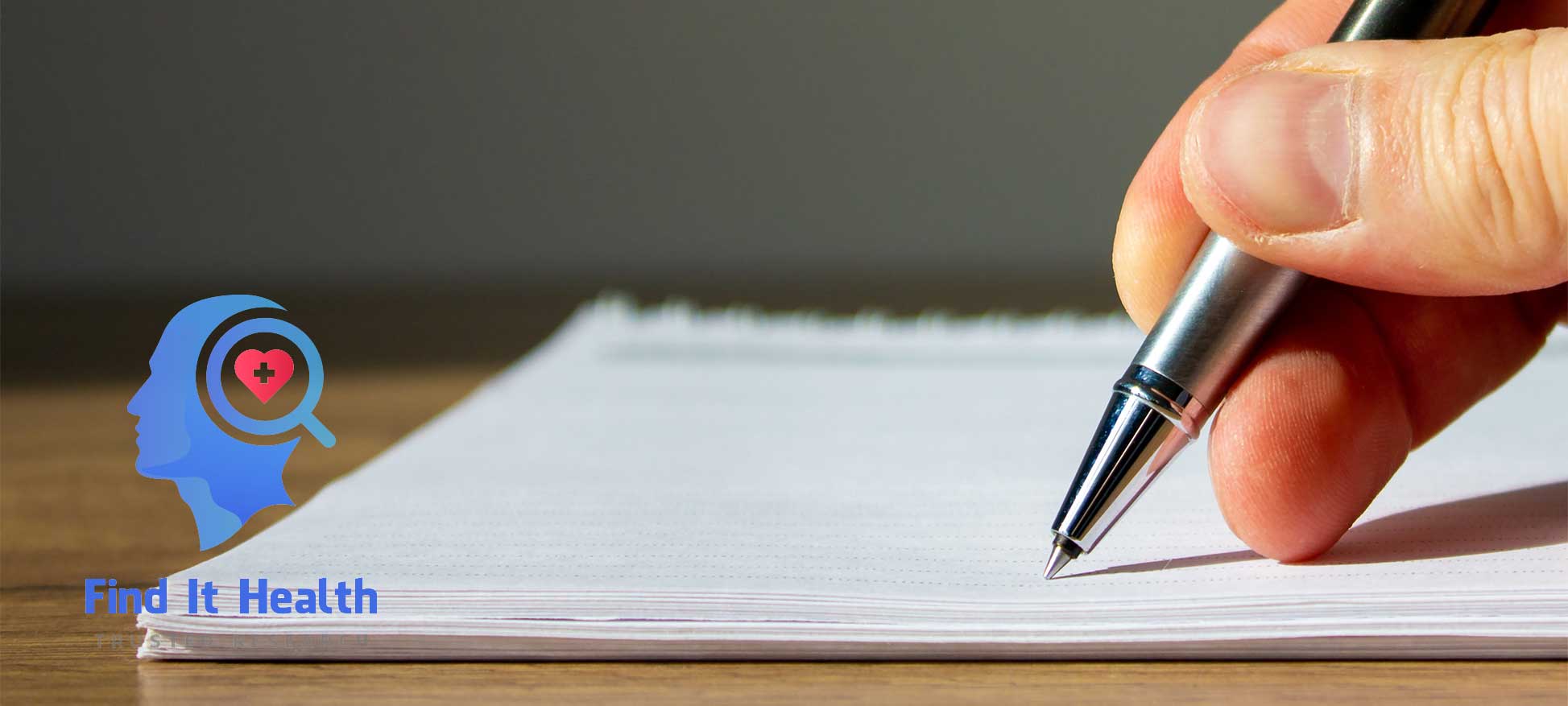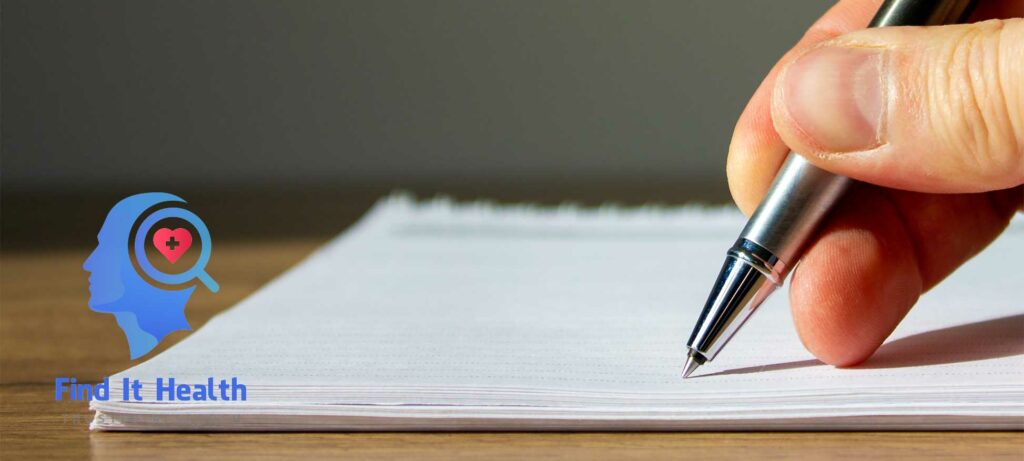 Creating a morning routine depends mainly on how much time you can make out each morning. Of course, you have to know your purpose and create a clear, simple step-by-step guide to follow.
The best morning routine is one that includes activities that help you achieve your goals. Also, it is simple enough that you can follow up every day.
Here are steps to creating a befitting morning routine that you can easily stick to:
Step 1: Figure out the time you have on your side
Start by estimating the time you wake up each morning, that is if you don't already have a specific waking time. Then, list out all the normal morning activities you have in your daily routine. Check the time it takes you to do them and note how much time you have left.
Step 2: Create your list of morning routine activities
Depending on what you want to achieve, write a list of activities that support your goals. Remember to create a reasonable and achievable list for your mental, physical, and emotional goals. When you are done, check if they fit into the time you have left.
Step 3: Make adjustments to accommodate your new habits
If your new habits do not comfortably fit into your free time, then you have to adjust your regular routine. Especially if you are not a morning person. You may decide to make your breakfast the night before. Can you adjust your wake-up time? All these considerations will help you create a perfect morning routine.
Step 4: Create a quick version of your routine for busy days
This may be a 10-minute morning routine including drinking water, doing a few pushups, and brewing a cup of coffee. Just order it the way it best suits you. It would also serve for days that you overslept.
Now that you have your morning routines, the next is to follow them up and stick to them. The following steps will help you make your routine a habit.
Step 5: Set an alarm to help you wake up at a specific time each morning
You can do this with the help of an alarm clock or your smartphone. It is better to set the alarm at least 5 minutes before the time your routine starts. Remember to avoid the snooze button because you can easily form the habit of procrastination using it.
Step 6: Keep a record of your new morning routine
Tracking your morning routine will help make it a normal part of your day. You can use a sticky note, scrapbook, or tick a calendar to show each day you fulfilled your morning routine.
Step 7: Gift yourself once you reach a milestone
Your milestone could be completing your morning routine each day for one week or a month. You may do it by numbers, say the first 10 routines completed. Treat yourself to a new book, incense, or scented candles as a reward.
Productivity Morning Routine Ideas for Adults
---

Adulthood expects you to focus on productivity and have life figured out as much as possible. Sometimes, we tend to lose control of our daily activities and live according to what life brings.
To better be in control, here are morning routine ideas for adults to make your day productive:
· Wake up early. Learn to get up from bed once your alarm goes off. By doing so, you'll soon start waking up even before the alarm, feeling energized.
· Express gratitude for all you already have. Remember that you don't stay here forever, therefore take a look at your family, pet, home, etc. and be grateful for all. This will positively impact your attitude and perception for the entire day.
· Engage in meditation practices to restore peace of mind and calmness. An average adult wakes up each morning with so many unnecessary thoughts. For example, thoughts of bills to pay, workload, loans to clear, etc. Mindfulness meditation with positive affirmations in the morning will help settle these thoughts.
Read about the number of principles of meditation to help you achieve a more peaceful state.
· Eat a good breakfast to restore your energy and keep you mentally alert. Never skip your breakfast for fast foods. Instead, make it each night against the next day, if time doesn't permit.
· Start your day with the most important tasks. You have a better chance of completing your important tasks when you start with them in the morning. The dopamine rush and feeling of achievement will help cross out every other task on your to-do list.
Perfect Morning Routine for Students
---

The following morning routine ideas are perfect for students who wish to have a successful and productive school day:
· Get out of bed immediately when your alarm beeps. Remember to use an alarm clock instead of a smartphone.
· Do not use your smartphone in the morning. Just picking up your phone can distract you for the whole day.
· Organize your to-do list. See your activities as a whole, tick the most important ones and group the ones you can handle together.
· Engage in morning study. Your brain is more active in the morning and your mind sharper, so you'll get the most out of your study.
· Try out 5 – 10 minutes of workout. A few pushups or other physical exercises will improve your health and make you more cheerful till the end of the day. If you're battling with stress and anxiety, follow these meditation practices to relieve pain.
Frequently Asked Questions on Habits
---


What is a good simple morning routine?
A good simple morning routine should help you achieve the following:
· Wake up early each morning.
· Improve your physical, emotional, and mental health.
· Deal with stress and anxiety for the day.
· Plan and organize your daily activities.
· Calm your mind, making you more cheerful till the next morning ritual.
What is the best morning routine?
Note that what works for you may not work for another. So, the best morning routine is personal.
Conclusion – Research by Findithealth.com


What you do every morning sets the tone for the rest of your day. Hence, if your days have been 'not so good, you may consider adjusting your morning routine. To help you, the Find It Health self-care team created simple morning routine ideas on this page.
We also presented a step-by-step guide to help you create a custom morning routine. To understand better the impact of early morning routine on behavior improvement, click the link to access the research journal by SAGE.
Luz Chacon
Luz Chacon is a Health Educator, Wellness Coach, and EFT Tapping Practitioner with 30+ years in health advocacy. Specializing in stress management, wellbeing, and holistic health, she created a 40% stress reduction employee program. Luz is dedicated to helping busy individuals prioritize self-care, break patterns, and reach goals. She offers programs for organizations and individuals. Luz is passionate about sharing her health research and guiding informed choices!