Intentional Friendship — (Meaning and Examples)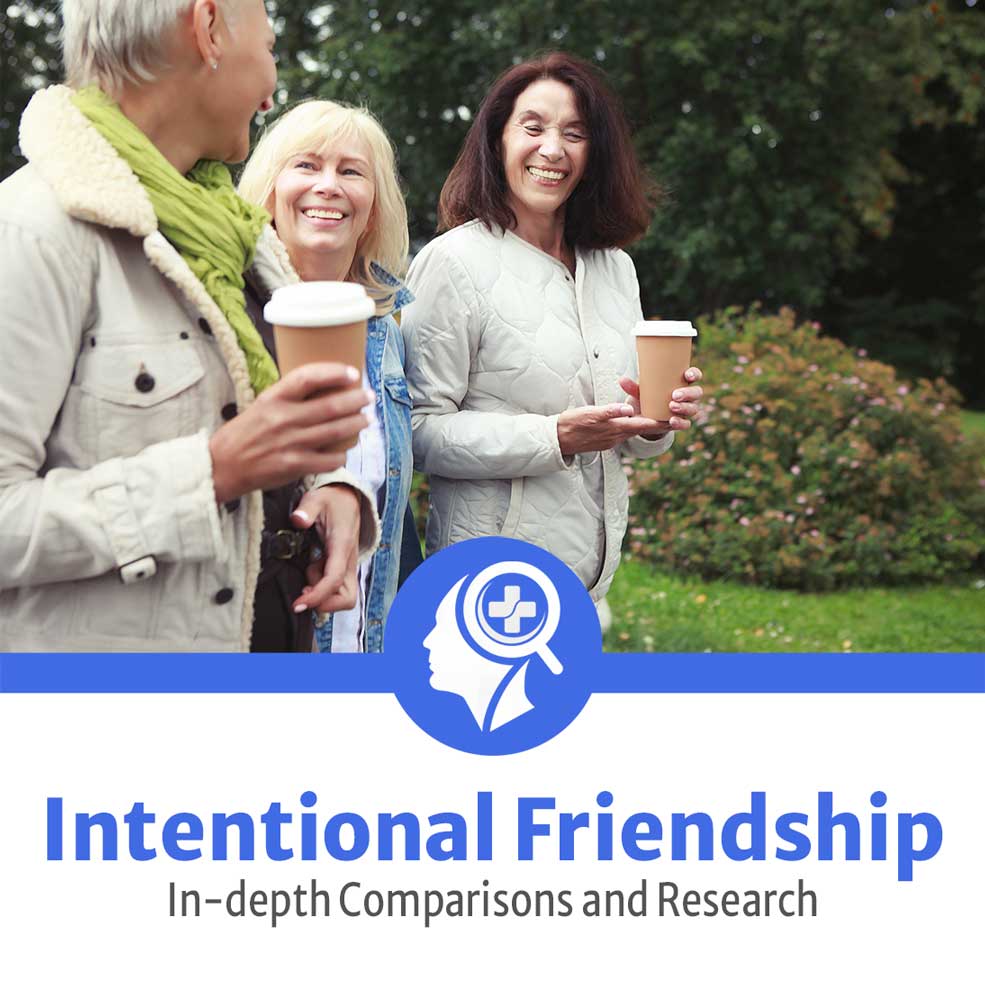 Friendship is beautiful, and social connection is vital for a healthy life, but are your friendships intentional? Researchers at FindItHealth found that by having intentional friendships, you become more connected, and your relationship is more heartfelt and better for your mental health.
Building intentional friendships can take time but can be such a healthy practice and help create a meaningful relationship. Here are suggestions and simple ways on being more intentional in your friendships and building and deepening established budding friendships.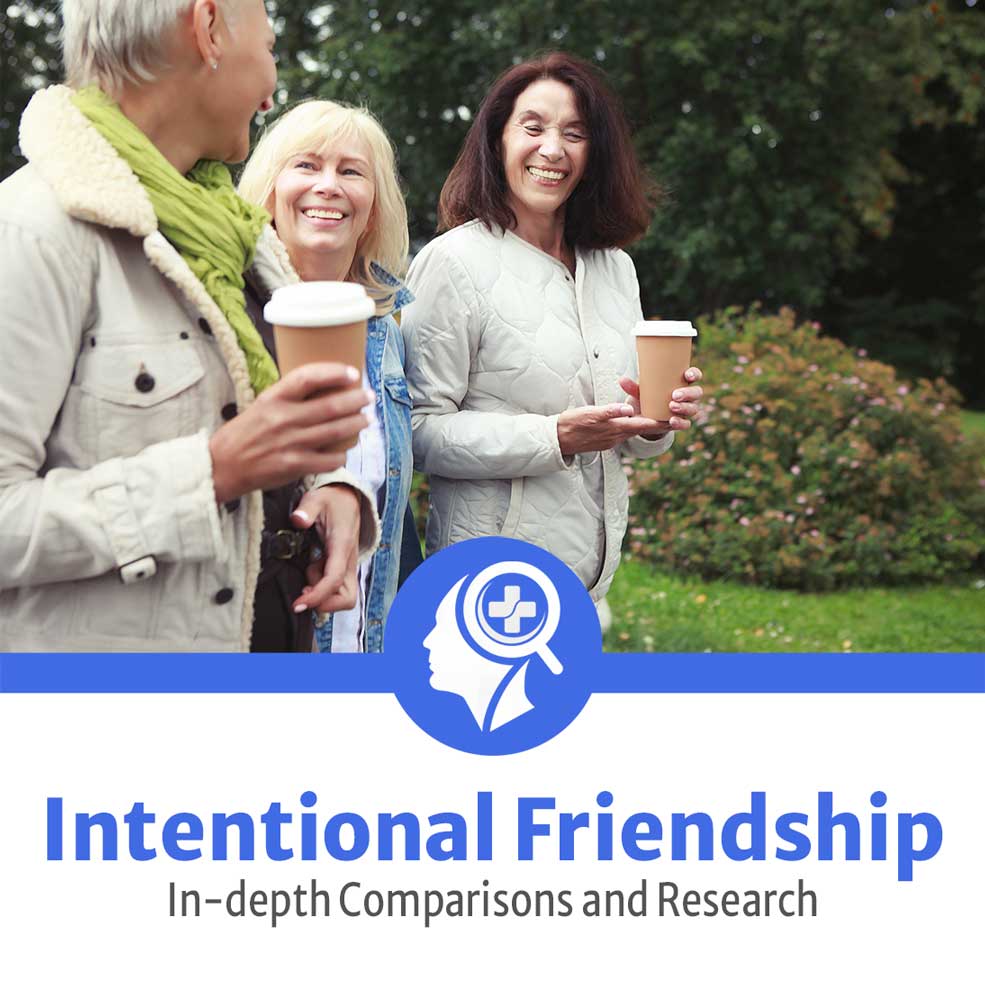 Intentional Friendship Meaning
---

The majority of us grow up valuing great friends at a young age. The famous golden rule of doing unto others as you do unto yourself and the importance of a good friendship being a two-way street. While these lessons are valuable, you aren't taught what an intentional friendship means and how this is the friendship you should pursue.
An intentional friendship means both people are purposeful in their interactions and are dedicated to nurturing and building a friendship with positivity.
You genuinely communicate and support one another because you seek the fullest potential for each other. Both of you strive to challenge each other and put quality time and effort into doing so. Each person can see the qualities others cannot see in herself and holds others accountable when needed. Intentional friendships are comforting.
This type of friendship allows you to be vulnerable and express true feelings towards one another. You can share these feelings openly without judgment, whether these are deep-rooted insecurities or fears.
9 Ways To Build An Intentional Friendship
---

Remember Important Dates
This should be easy but remember your friend's birthday and other important dates!
This can also apply to their anniversary, essential career milestones, and any date that holds significance for your friend. On these dates, send your friend a text or give them a call to show that you remembered. If it's accessible, send a small gift or make plans and meet up for lunch. 
Know Their Love Language
Gary Chapman came up with the five love languages, and while they are commonly used for romantic relationships, they can also be great with intentional friendships. The five love languages are quality time, words of affirmation, acts of service, physical touch, and gifts, and they help us understand how our partner/friend gives and receives love. For example, if your friend's love language is quality time, invite them to do something with you and make it a phone-free, no distraction time.
If their love language is acts of service, don't just ask them how you can help but step up and help them with a task you know they need to do or could use help. This could be you showing up at their house and helping to cook dinner or even cleaning the house. Love languages can be a super easy and inexpensive way to show your friend you care. 
Be There For Them
So often we have friends that we think are reliable but are not. That friend who says they are going to be somewhere but then cancels at the last minute or doesn't even show up. Or the friend who talks about meeting up but never makes plans and follows through with them. This is not going to help you build an intentional friendship. You want to be a reliable friend and someone whose actions match their words, and you hold up to your commitments. By being reliable you are encouraging more trust in your friendship and ultimately more support as well.
Have Insightful Conversations
Sometimes conversations can be tedious, mundane, or even too productive. It's important to note that you don't always need to have a plan to connect and talk with a friend. It can be fun and spontaneous. Instead of asking the general, "how are you" rather, say something along the lines of "What was your favorite part of today?" It goes along the lines of asking questions that don't call for a yes or no response. This encourages your friend to think deeper and allows you to understand and know them better.
You could even ask random questions to spice up the conversation, like "Would you rather visit Paris or Vienna and why." We encourage you to have some fun and even step out of your comfort box. If you can't think of interesting or unique conversation starters, you could take a personality quiz together. Personality tests help reveal things about your friends you may not have known before, and they are fun to do.
You can do the Myers-Briggs Type Indicator for comprehensive personality tests, or for creative types, look at human design charting. There's a lot to be gained from learning personality types, and it can help you understand each other better. 
Ask For Their Advice
We all want to be needed and valued, and being asked for advice is one of the best ways to achieve this. It's a great excuse to give a friend a call, and you never know how that advice might help you and what it will influence. It could be asking for advice for a date night outfit, paint color for the bedroom, or advice on your relationship.
Start A Hobby Together
This can also be an enjoyable way to try new things. For example, sign up for a weekly cooking or yoga class together. This will be a time when you learn new skills and see your friend weekly. If you are trying to save money, you could even do errands together as a way to connect. Every Sunday morning, you could get together, go to the grocery store, and then spend the afternoon meal prepping together. Everyday tasks are more fun with two people, and you get to know their interests better.
Take The First Step
Life gets busy, and our friendships can take a back seat. Instead of waiting for your friend to reach out, you should be the one to take the first step. Reach out to your friends and make a plan or suggest an activity that you can do together. Truthfully they will probably be happy that you reached out!
Be Honest And Vulnerable
For an intentional friendship to work, you do need to be honest and vulnerable. You have to allow your genuine self to come through and be known and also create a safe space for your friends to do the same. Being honest helps to develop trust further in an intentional friendship. It's also important to note that being honest and truthful also means sometimes you will need to challenge your friend. Friendships need someone brave enough to tell them the truth even when it's hard.
Be A Good Listener
Lastly, the best thing you can do to build an intentional friendship is to be a good listener. So often, we aren't fully listening to someone because we have already started to think about how we will respond when that person stops speaking. We encourage you to truly listen and not let any distractions come to your mind. By staying present and engaged in the conversation, it will allow you to ask better questions and get more of the conversation with your friend. It will also show your friend that you value them as they will feel heard and understood.
Frequently Asked Questions
---


What is an intentional relationship?
An intentional friendship means both people are purposeful in their interactions and are dedicated to nurturing and building the friendship. Intentional friendships should feel easy and never forced because each person has deep care and respect for the other.
You genuinely communicate and support one another because you seek the fullest potential for each other. Both of you strive to challenge each other and put quality time and effort into doing so. Each person can see the qualities that others cannot see in themselves and holds others accountable when needed.
What are the four friendship types?
The four friendship types are acquaintance, casual friendship, close friendship, and intimate friendship. This explains the levels of friendship you progress through as you get to know and befriend someone.
What does it mean when someone is intentional with you?
When someone is intentional with you, it means they truly value you. They make decisions, take action on what's important to you, and help you achieve anything you want. They will support you no matter what but also give advice and help you grow on your journey.
Conclusion – Research by Findithealth.com



Intentional friendships can be incredible, and we should acknowledge their significance and positive value in our life. Members of the research team at FinditHealth found it essential to let go of friendships that do not exemplify the qualities of an intentional friendship and instead devote your energy to those with these attributes.
Focusing on true and intentional friendships will help shape the person you are becoming and continue to inspire you every day. We hope this article encouraged and taught you ways to seek and maintain intentional friendships among your friend group.