Frugal Life Hacks — (Daily Frugal Living Tips!)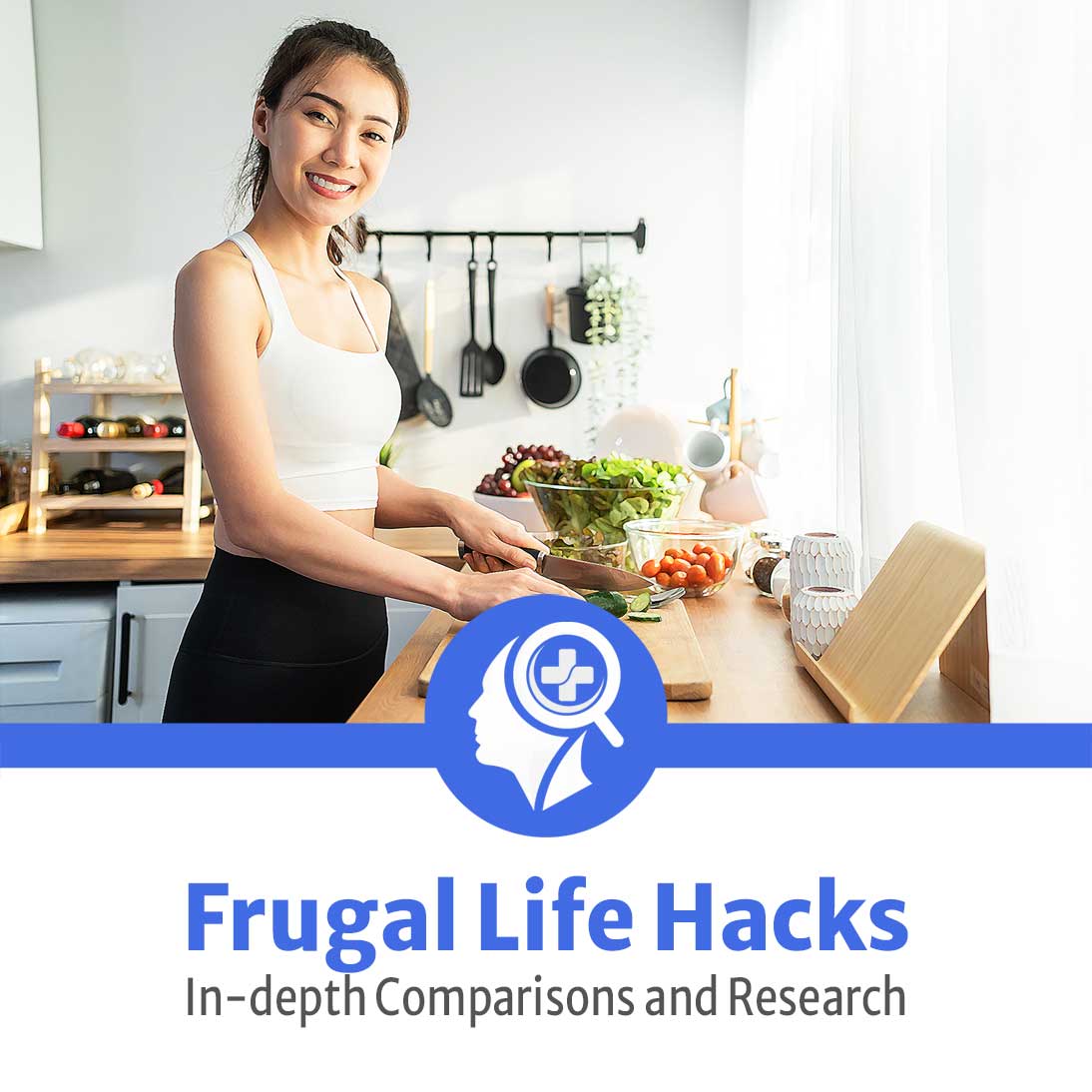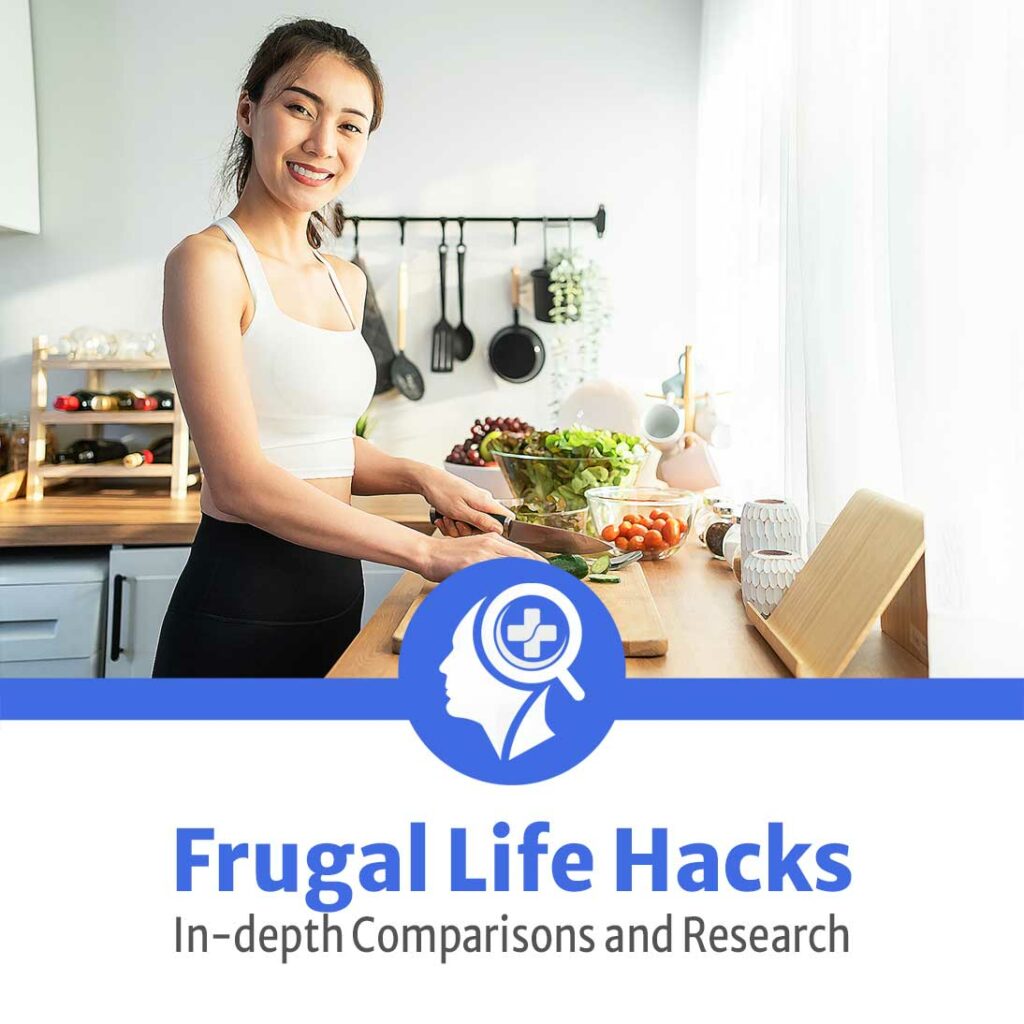 When we first hear about frugal hacks, it's often unfavorable. While a frugal life can seem like a sacrifice in quality of life, it doesn't have to be. 
Members of the research team at FinditHealth found that it is possible to live frugally while adding more value to your life. Keep reading as we dive into our favorite frugal life hacks and money saving tips.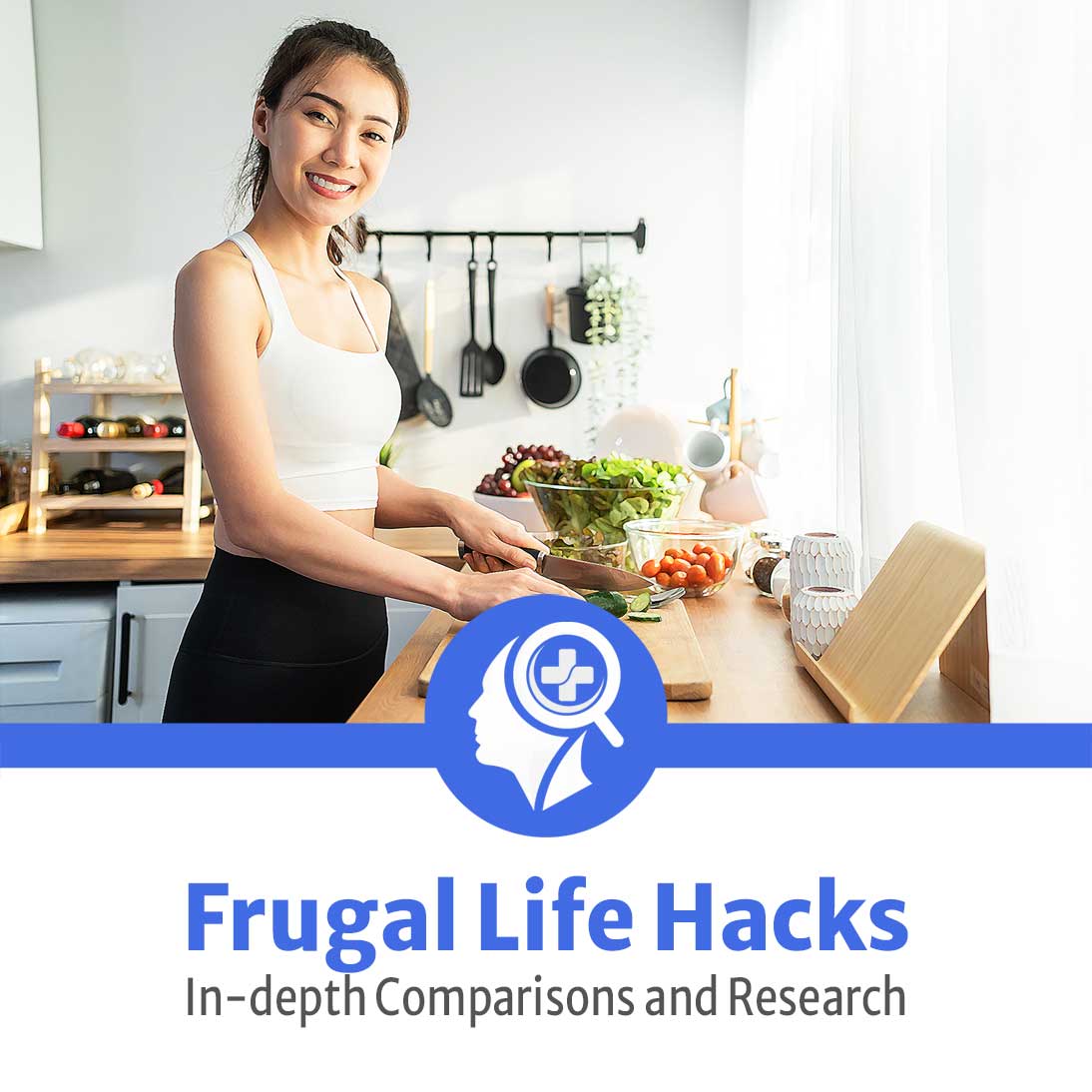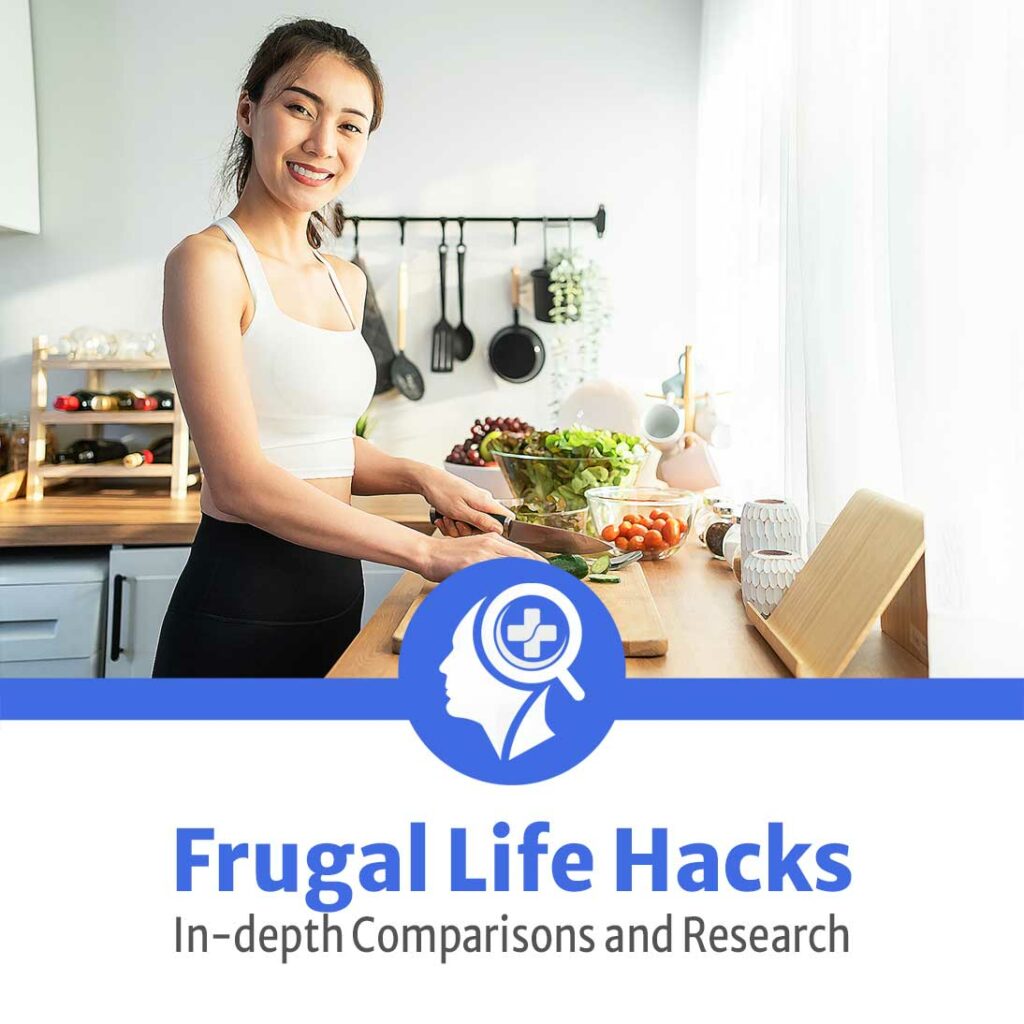 What is Frugal Living?
---

The term frugal living means being very intentional with your spending. It's the thought of prioritizing only the things that matter to you most.
Now frugality does not mean buying cheap, generic, or knock-offs of your favorite brands. It also doesn't mean living so cheaply that you can't enjoy life. Being frugal is assessing your needs and wants and choosing to spend less money and time on things that don't matter to you. It's being more mindful and using your time and money more wisely and efficiently.
A frugal life is for someone seeking purpose and wanting grounding and contentment in their life. There are many approaches to living a frugal life that can be customized to your needs and life path. You have the power to decide where you will spend your money and what areas to cut back on.
By living a frugal life, you avoid wasting money on unnecessary things and things that do not bring value to your life. Instead, it teaches you to value and appreciate things, so you use your money to purchase items and experiences that bring you joy. If you feel like money controls your life, then frugal living is especially for you. While beginning a frugal life can come with sacrifices; these often lead to more significant benefits. 
Frugal Living Tips
---

This can be a demanding lifestyle, and we encourage you to start slowly and mindfully. Also, accept the journey is not linear, and you will need to adapt and make changes along the way. Frugal living hacks are not a one size fits all strategy, and there are many different paths you can pursue.
We encourage you to try out different frugal living tips to see how they feel and what best serves your life and needs. We also strongly encourage you to start slow because this could lead to disaster if you overdo it. Instead of feeling grounded and at ease, you could instead feel overwhelmed or burnout and want to quit the lifestyle entirely. 
Create A Budget
While this isn't necessarily fun, having a budget is essential for financial success and money saving hacks. It will allow you to prioritize matters and see what items you need to cut out. There is nothing wrong with enjoying life and having little splurges here and there; a budget helps keep you accountable. It also enables you to prepare for future purchases as it's a reminder to start and save more money for these items.
Automate Savings & Bills
After setting up your budget, the next step is to automate your savings and bills in your personal finance plan. This is an easy, genius way to ensure you are saving, paying bills on time, and not falling into a habit of overspending.
First, you can automate your 401K or retirement plan through your employer if applicable. You could also consider setting up a transfer to your savings account every time you use your debit card. Start small, like $1-$3 per transaction, and see how much you save after a month. 
With bills, start by making everything paperless, so it's better for the environment. Then create automatic payments for all your accounts so things are paid on time, and you can also customize your budget better.
Use The Car Less
Although having an affordable, and even secondhand car is excellent and comes in handy, consider alternative forms of transportation. Use the bus or walk, and biking is entirely free! You will save money on gas or bus tickets, enjoy the outside, and exercise.
Get a Side-Hustle
Increasing your monthly savings and income is the fastest way to build wealth with a frugal lifestyle. An easy way to do this is to get a side hustle. This can be any skill or service you can offer others that don't interfere with your primary job. It could be teaching new skills, walking dogs, babysitting, or even driving for uber. Don't even be afraid to start your own business or hustle on the side. It might seem small at first, but every little amount adds up.
Daily Frugal Living
---

Visit The Library
A library is an excellent free resource many of us often forget about. It offers a wide selection of books and magazines, movies, and more collections. Sign up for a library card at your local library and use these free resources.
Organize Your Subscriptions
In today's day and age, we think we all have too many subscriptions. From Netflix, Hulu, Spotify the list can keep going on. First, we encourage you to make a list of monthly subscriptions you are being charged for and see what you use. If you only use a service or app a few times a month, it might be time to get rid of it. You save money by having fewer subscriptions, giving you more time to enjoy your subscriptions, which increases their value in your life.
Sell Your Used Items
A great tip for starting a frugal life and getting rid of extra clutter lying around your house is to have a big clean-out and sell things you don't need. Pick one room in your home per week and sell anything you haven't used in the past three months. Items you have outgrown, and just items you do not need anymore. This clutter can easily be turned into cash with minimal effort and bring value into someone else's life. A few places to start selling include Postmark, eBay, and Facebook Marketplace.
Frugal Household Tips
---

Meal Plan
While meal planning can be a lot of work, it's a great resource to help save money and live a frugal life; when you take the plunge and start meal planning, you will be pleasantly surprised at the savings.
By meal planning, you save $10-$30 a day by not eating out, which will add up quickly. This can also help you decrease your food waste and allow you overtime to decrease your overall grocery budget.
Cook In Bulk
Like meal planning, cooking in bulk is a great tool to keep you on your frugal lifestyle. So often, we are exhausted after work and want to pick up something on the way home because if you cook in bulk, you will know dinner is waiting for you.
Cooking in bulk not only helps your budget but can also make for a healthier lifestyle. We encourage you to cook everything on a day when you have little plans, like Sunday, so you can have time and not feel rushed. After cooking your meals, place them in individual containers and freeze them for the upcoming week. You might even find that you enjoy cooking when you don't have to do it daily!
Always Stick To Your Shopping List
Make a shopping list every time before heading to the supermarket; this is such an easy way to save money. Stick to what you have listed down and avoid impulsive and unnecessary purchases. It can also help to visit only one extensive department or grocery store weekly.
Making multiple visits can tempt you to purchase things you do not need. While we suggest prioritizing fresh fruit and veggies, visit your local farmer's market during the week if you run out. But first, try to eat everything in your fridge before you head back out!
Downsize
This can be a bit extreme for some people, but living in a smaller space, either an apartment or a house, helps you reduce rent or mortgage. It will also save you money on furniture and decor because it will take less stuff to fill.
If you plan to reach your financial goals sooner, you have to be willing to adjust your lifestyle and find creative ways to avoid huge payments that eat up your hard-earned money. And since housing and utilities often make up half to even two-thirds of your income, downsizing is one excellent way to do so. Another positive benefit of downsizing or even living tiny is less clutter.
Conclusion – Research by Findithealth.com



Living frugally doesn't mean living cheaply and sacrificing your life. Instead, it makes for a happier life because it's a way to enjoy and prioritize what you genuinely care about. Our researchers encourage you to try out several tips from this article to find which one works best for you.