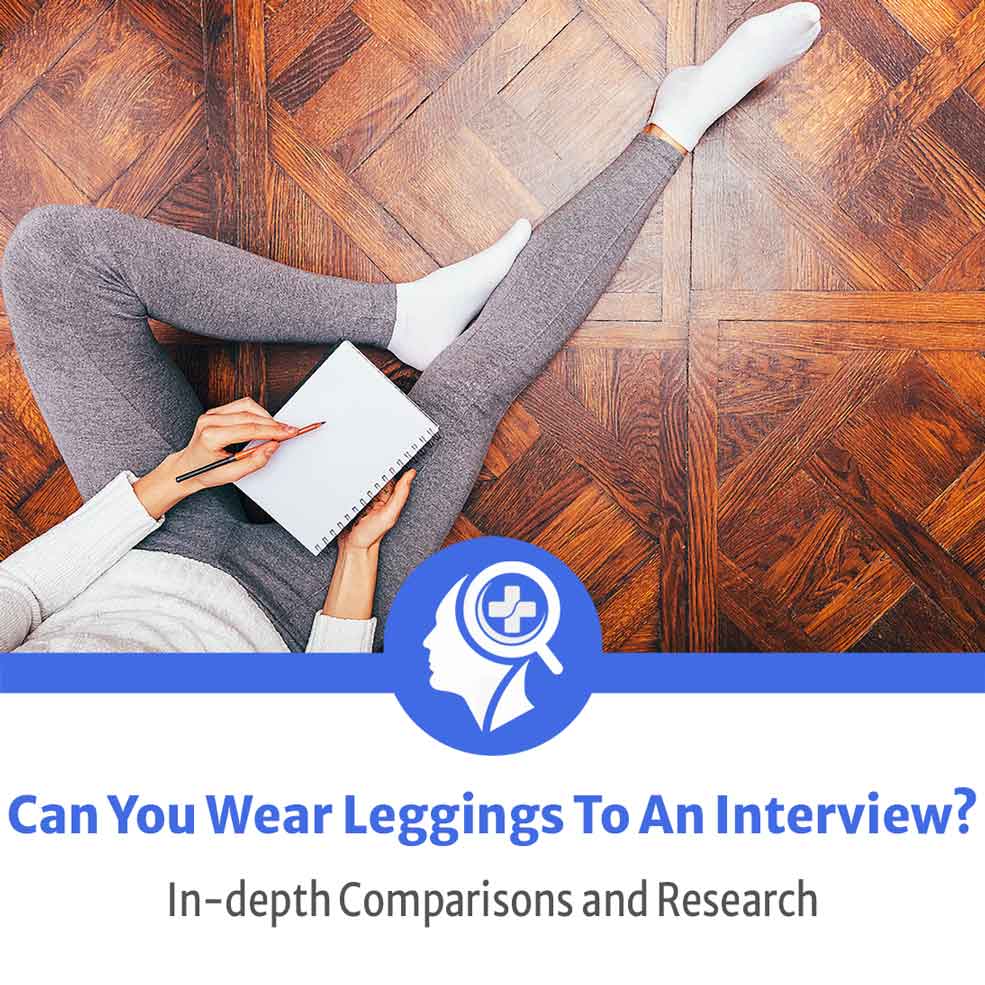 Athleisure and leggings have become essential in wardrobes in the past few years. Gone are the days when leggings were just for working out, and now they can be worn almost anywhere, but this begs the question, "Can you wear leggings to an interview?"
While we can wear leggings for running errands, school, and even out to dinner it's a challenging question if they are right for an interview. We found no right or wrong answer, and that it ultimately depends on the job you are interviewing for and, most notably, how you show up and present yourself. We will explain this further in this article and offer tips to help you succeed in the interview and land the job.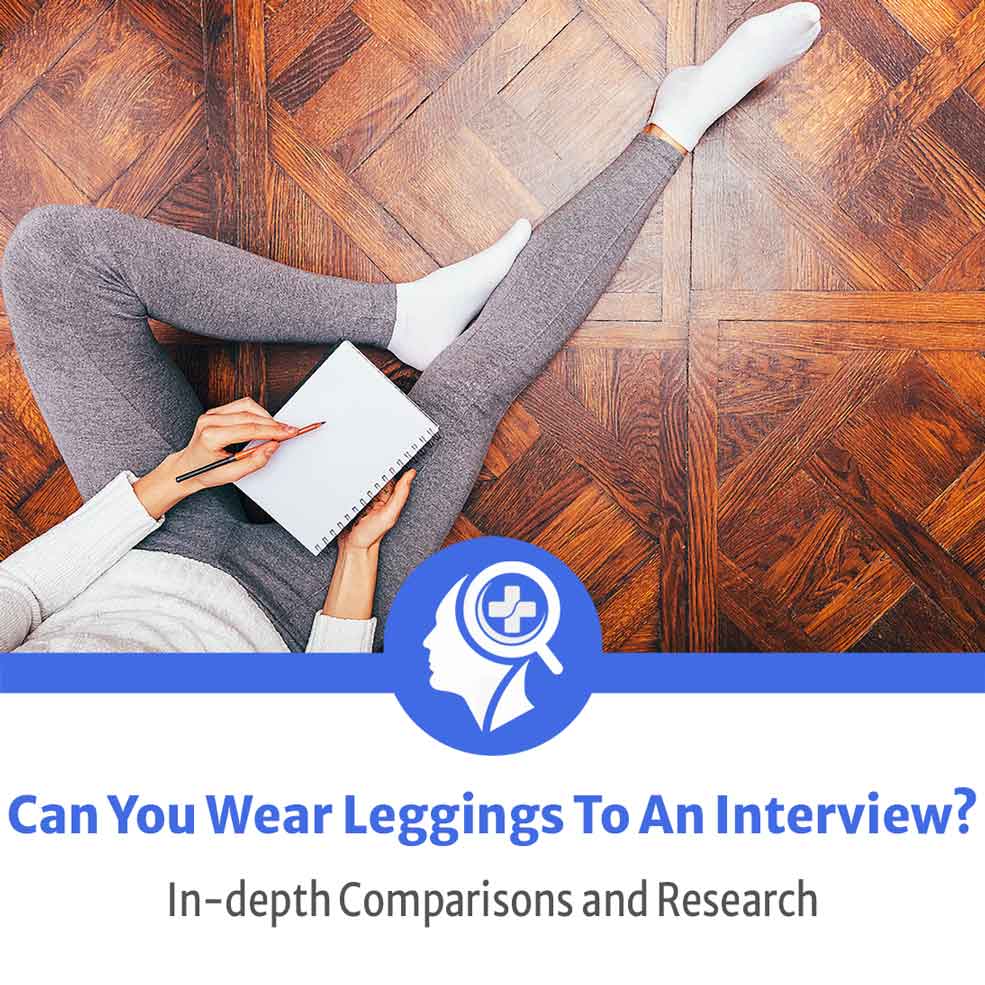 Can I Wear Leggings To An Interview?
---

As we found in our research, there is no right or wrong answer to wearing leggings to an interview.
The Company
Some companies will be more formal because of the industry and require business casual, while others are more relaxed regarding dress codes. This is why it's essential to research the company you are interviewing for before the interview. We recommend exploring their culture, how current employees dress, and if they even have a dress code.
If the business is more formal, it is best to not show up in leggings and instead wear a more traditional business attire outfit like a suit or dress pants with a nice top or cardigan. On the other hand, if the company or role you are interviewing for is relaxed, then leggings might be okay. Remember, if you wear leggings, we would encourage you to dress them up to look presentable as in: don't pair them with a t-shirt! At the end of the day, it ultimately depends on the company's culture and workplace environment and even the hiring manager.
The Role
The role you're interviewing for will also determine whether or not leggings are appropriate. If you're applying for a more creative position, you can get away with wearing leggings but still, dress them up to look presentable. We also encourage you not to wear a wild, bold color or floral leggings as this could be too casual and too flashy for a work environment. 
It's best to stick to a more neutral color like navy, gray, or classic and authentic black. If unsure, it's always best to go with black. For females, never underestimate the power of a simple black dress. You also want to ensure they fit well, have no holes, and are not see-through! At the end of the day, this is still an interview and the first impression the company will have of you.
What To Wear Instead of Leggings To An Interview
---

If you can't decide or the stress of not wearing or wearing leggings has become too much, forgo them. There are many other options available regarding dressing for an interview. It's not worth the stress, and you want to avoid taking the chance of missing out on a job because you chose to dress too casually.
This could be paired with light or neutral-colored blouses or sweaters to make great presentable interview attire. Regarding shoes, we suggest closed-toed heels, flats, or even booties. 
Extra Tips
You don't have to spend a fortune on clothes for an interview or stick only to name brands. At the end of the day, what matters is that your clothes are clean, stain-free, and ironed if needed. If you think something might be too tight or too low-cut, just put it aside. It's not worth risking it; ultimately, you want to feel comfortable so you perform at your best.
What To Wear To An Interview If You Don't Have Dress Clothes
---

If you do not have any dress clothes, don't worry; you don't have to empty your wallet before the interview! Use the below tips to help build a wardrobe of dress clothes, even if money is tight.
Borrow
One of the first things that comes to mind if you can't find anything dressy enough in your closet is to ask a friend or roommate for an outfit to borrow. This is an excellent idea if you don't want to spend money on a new interview outfit you may only wear once, and it's also better for the environment.
If you show up in something too small or too big, the interviewer will notice, and you will be uncomfortable and have difficulty focusing. We also encourage you to wear neutral colors and avoid loud, bold patterns to look more professional. Friendly reminder that black is typically best and always a classic look. 
Charities
Nowadays, numerous organizations and charities provide dress clothes for free or significantly reduced rates. Charities such as Clothes That Work, Dress for Success, and Suited for Success are known for giving dress or interview-quality clothes to those with less income and dealing with unemployment status.
You could also consider using the site Rent The Runway, which allows you to "rent" clothing items for specific periods and then return once you are finished. This is a great way to get a super nice interview outfit without shelling out lots of money.
Buy Gently Used Clothing
If money is tight or you don't want to spend a lot of money on items of clothing you will hardly wear, thrift stores can be a great option. You could even find designer-label items at thrift stores for a fraction of their retail price. Another perk of thrift stores is that typical interview wear is classic and not so trendy or like fast fashion. You should always have tons of options when searching and shopping at thrift stores. 
Another option is the app Poshmark which is a great way to purchase gently used or even sometimes new items for a fraction of the price. Poshmark is full of users across the United States selling items from their closets significantly reduced, or even some boutiques are now selling on Poshmark. With a wide array of companies, styles, and sizes, this is a super easy way to ship interview colors directly to your door.
Frequently Asked Questions
---

Are leggings unprofessional?
The question of leggings being unprofessional is a tricky question to answer and ultimately depends on how you style them. You could wear leggings and present them as a professional outfit if they are styled correctly. Make sure to choose a neutral color with no stains or holes, and pair it with a nice blouse and jewelry. Opt out of flip-flops and instead should consider close-toed heels, flats, or booties.
What should you not wear to a job interview?
When it comes to a job interview, what you wear ultimately depends on the company and role you are applying for. At the same time, it's possible to wear leggings if styled professionally; if you are unsure, it's best to always stick to more traditional dress clothes for a job interview.
What Females should wear to an interview?
The best clothes for females to wear to an interview are dress pants, pencil skirts, or knee-length dresses. These could be paired with light or neutral-colored blouses or sweaters and finished with closed-toed flats, heels, or booties.
Should I wear jeans or leggings to an interview?
Wearing jeans or leggings to an interview untimely depends on the company and role you are applying for in the interview. We encourage you to do your research and if you wear jeans or leggings, make sure they look professional and dress them up.
Conclusion – Research by Findithealth.com



At the end of the day, the decision to wear leggings for an interview is ultimately up to you. If you do it, make sure you research the company thoroughly to know they are appropriate for the company and position you are being interviewed for.
Our research team at FinditHealth finds that it's most important to be confident in yourself and knowledgeable about the role you are interviewing for and the company. This is the best way to make a good impression, and we wish you luck with the interview!
Luz Chacon
Luz Chacon is a Health Educator, Wellness Coach, and EFT Tapping Practitioner with 30+ years in health advocacy. Specializing in stress management, wellbeing, and holistic health, she created a 40% stress reduction employee program. Luz is dedicated to helping busy individuals prioritize self-care, break patterns, and reach goals. She offers programs for organizations and individuals. Luz is passionate about sharing her health research and guiding informed choices!